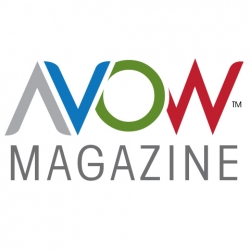 Groveland, CA, June 17, 2019 --(
PR.com
)-- Today's women veterans are independent-thinkers. They want to matter and make a difference, and they also want to be comfortable in and out of uniform. These veterans are unique in that they serve alongside their male counterparts, but surprisingly they don't always feel or know that they are veterans too. This is where AVOW Magazine steps in. One hundred percent of the writing and editorial staff is comprised of women veterans. So, AVOW's staff knows what it's like to walk in the same boots as the readers of this specialized magazine.
AVOW Magazine is divided into multiple sections to include: Feature Articles, Departments consisting of Military, Art, Culture, History, and Living as well as Extras. AVOW is an invaluable treasure trove of articles and information gathering these womens' expertise, all in one place. Jam-packed with enjoyable lifestyle articles, to highlighting the careers of military women, humorous military stories, to healthcare advice and insights from experts in their fields. The staff of veteran women at AVOW Magazine literally "wrote the book," or magazine in this case, on what life is like for the current military woman, those who have retired, and those who have served.
The Feature Articles section highlights a cross-section of veteran women and emphasizes the amazing things they are doing. Whether it be passing laws to help women veterans, to adjusting to careers outside of the military, to renewing and balancing military and family life, managing career transitions, and practical guidelines to navigate the many other challenges of being a woman who has served, AVOW Magazine is on the cutting-edge of women who have served their country.
The Departments section offers information about military resources, military women who are still serving, as well as those who have retired, career highlights from military into civilian life and health information. Enjoy the success stories, as well as the stories of trial and tribulation; the ups and the downs.
The Extras section covers shopping, discounts, humor and more.
From the moment you open the magazine, you'll be in awe of everything women veterans have done and continue to do. You don't have to be a woman veteran to read AVOW; everyone can appreciate how these women warriors have served their country. The first issue of AVOW Magazine is free to read online.
AVOW Magazine
Because of the variety of content, quality of articles and professional aesthetics, AVOW Magazine is on par to become the flagship publication for women veterans. Get more information at avowmagazine.com or call (209) 962-0613.
Media Contact:
Christina Wilkinson
contact@avowmagazine.com
209-841-8866
News provided by AVOW Magazine