Recently Opened Long Beach Dispensary Modern Buds Introduces "Dog Hospitality"
Modern Buds Creates Dog Friendly Marijuana Dispensary.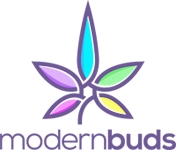 Long Beach, CA, August 23, 2019 --(
PR.com
)-- Modern Buds, a leading cannabis dispensary in Long Beach, California, announced today the introduction of "Dog Hospitality," as the dispensary continues to expand on its motto of "Education – Medication – Recreation."
In keeping with this philosophy, Modern Buds is proud to be the first dispensary in Long Beach to proactively welcome their clients' canine companions within the store. In an era where pet companions are generally not welcome in retail establishments, Modern Buds aims to create a welcoming destination both for the cannabis consumer as well as for their four-legged friends.
Dog Hospitality elements within Modern Buds' Long Beach dispensary includes drinks, munchies, and canine cannabis products available for sale.
This initiative is an outgrowth of Modern Buds overall philosophy of creating an embracing, welcoming environment. This extends to the research the dispensary team puts into vetting all products prior to accepting them into inventory. Brands are vetted for their educational component and organic composition.
Modern Buds location adjacent to the residential neighborhood of Belmont Heights fosters a safe feeling of accessibility where patrons can also feel comfortable walking with their dog prior, and after their dispensary visit.
About Modern Buds
Modern Buds is a Long Beach 21+ CBD/Cannabis Recreational Dispensary specializing in Education - Medication - Recreation. Located at 3730 E Broadway, Long Beach, CA 90803. The Long Beach location serves Los Angeles, Long Beach, and Orange County, including the communities of Belmont Heights, Belmont Shore, North Long Beach, Downtown Long Beach, Zaferia in East Long Beach, Circle Area Long Beach, Bixby Knolls, Lakewood, Seal Beach, Los Alamitos, and all of freeway close Southern California. Modern Buds' friendly team is eager to provide cannabis education to create a comforting and fulfilling cannabis buying experience. For more information please visit
www.modernbuds.com
.
Contact
Modern Buds
Jonny Sabella, General Manager
562-588-9019
https://www.modernbuds.com

Contact