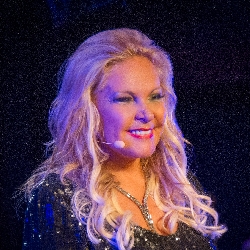 New York, NY, October 15, 2019 --(
PR.com
)-- Jill Senter leads the company of Celebrate The Moment, a nightclub review that harkens back to The Golden Age of New York cabaret. In addition to Jill's Billboard charting dance hits, the show features some of the best known songs from The American Songbook and a touching tribute to Miss Senter's renowned uncle, David Kapralik, the former president of Columbia Records who co-authored some of the label's biggest hits along with discovering d such legendary stars as Johnny Mathis, Tony Bennett, and Barbra Streisand.
This evening of non-stop fun showcases cabaret favorites Rob Langeder (The Wild Wedding starring Glenn Close and John Malkovich), Lyle Smith Mitchell, from TV's The Hour of Power, and Sophia Tzougros (Broadway bound musical Impossibly George). The artistic team for directing, choreography and music includes Tony nominee Walter Willison (Two By Two/Grand Hotel), Joanna Rush (A Chorus Line and the film At the Palace) and Elliot Finkel (Sid Caeser & Co./Michael Feinstein In Concert/Finkel's Follies).
Click
here
to buy tickets in advance for this one night only encore event.