Tobacco Road Cabernet Takes a Gold Medal at International Wine Judging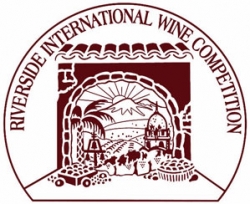 Napa, CA, May 15, 2008 --(
PR.com
)-- Tobacco Road Cellars (TRC), a boutique winery with Tarheel State roots, received a major accolade in the winemaking world, taking home a Gold Medal at the 2008 Riverside International Wine Competition. Wine industry experts awarded Tobacco Road's 2005 "Vitality" Cabernet Sauvignon the prize at the 27th annual judging, which was held May 2-4, 2008, in Riverside, California.
"Based on the very positive feedback we had received from customers who tasted our Vitality Cabernet, we entered the wine in the competition knowing that we would be competing against the world's finest Cabernets," explained Jason Earnest of Raleigh co-founder and principal of Tobacco Road Cellars. "Winning the Gold at Riverside confirms our belief that our winemakers have indeed created something truly special."
The Riverside International Wine Competition provides wineries from around the world an opportunity to have their wines judged by panels of experts that include winemakers, wine writers, wine merchants and others from across the industry. The judging process begins with a "double-blind" tasting by four judges in each category. Judges seek to identify the one entry that best exhibits varietal character, balance and structure, and contains other "exceptional qualities." Panelists discuss their impressions and deliberate among themselves before voting on the top wine. TRC's Vitality vied against other Cabernet Sauvignon entries in the Riverside Competition's 300 Series. This year's competition attracted a record-breaking 2,136 entries from 417 wineries around the globe, including major industry names such as Kendall-Jackson, Cakebread and Rodney Strong.
Tobacco Road Cellars is a unique winery venture that combines the finest hand-harvested Napa Valley, Russian River Valley and Santa Barbara County grapes with imported French oak casks and a collaborative, detail-focused winemaking process led by experienced industry professionals. The winery bottles a limited production of specialty Cabernet, Syrah and Pinot Noir for premier steakhouses, bistros and country clubs, and to discerning consumers via high-end wine merchants and from the winery directly through TRC's website and membership, the Regency Club. "The Tobacco Road brand symbolizes the tradition of excellence that exists in our home state of North Carolina," explains Mr. Earnest, who founded the winery in 2004 with Dusty Field, president and CEO of Boylan Investment Company in Raleigh. "We embrace these values and capture them in every bottle of our wine, ensuring that customers of Tobacco Road Cellars enjoy a superior taste experience that they will never forget," Mr. Earnest says.
###
Contact
Tobacco Road Cellars
Jason Earnest
888-770-3635
www.tobaccoroadcellars.com

Contact