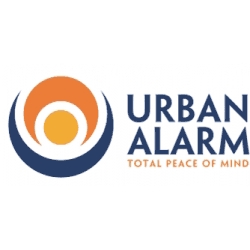 Washington, DC, May 19, 2008 --(
PR.com
)-- The cost of maintaining real estate continues to increase and when tenants don't renew leases or fail to pay rent, properties often go towards the red. Residents in the area also feel the pressure of rising costs, which is why Urban Alarm (www.urbanalarm.com), a Washington, DC regional
security, access control, and CCTV
company, recently announced their business is offering free site surveys of all commercial and residential properties in an effort to help locals save on security, access control, and video surveillance costs.
Many people see the signs of a slowing economy, but when that hits the real estate market, property managers and owners are often in for a squeeze. Driving around the Washington, DC metro area, anyone can see the more than normal "For-Rent/Sale" signs posted in offices, single-family homes, apartments, condos, and retail locations. The cost of owning and maintaining real estate is becoming more expensive, especially as products and services continue to increase in price without a visible end. Local businesses are trying to lower the biggest expenses they have, frequently that means lowering their real estate costs, which can be very damaging to owners.
Urban Alarm's announcement today will allow local companies and residents to reduce monthly bills by using their customer friendly and cost-effective services. Furthermore, with Urban Alarm's new free site survey promotion, it's easy to find out exactly how much a company or private owner can save every month.
Alexander Keely, Urban Alarm's Associate General Manager says "We've been having a lot of success with locals because of our expertise in the industry and ability to simply provide solutions for customer needs. The larger companies can't compete with our prices because of their huge overhead costs, and they surely can't compete with our customer service as we are an experienced and responsive local company."
Mr. Keely cites an example of a recent solution they created for a billion dollar real estate company in the District, "After completing a free site survey to understand their needs, we projected savings of more than $5,000 per 130,000sq ft. in Reston, VA. That translated to a five year +$100,000 dollar savings for complete access control, elevator and fire monitoring systems in just four of their buildings. Our final cost was more than half of their existing monthly fee—that's a 'no-brainer' as my mother would say."
Urban Alarm says that all they need to do is complete a free site survey of a property to understand what is required and they'll send back a proposal with their best solution in five business days.
If you would like to find out more information about Urban Alarm, visit the company's website at www.urbanalarm.com, or give the company a call at 202-265-2700 to setup a free site survey at your convenience.
###