The 2023 Nancy Frankel Artist Award is Presented to Anne Marchand
Washington, DC's Zenith Gallery Director Margery Goldberg has selected Anne Marchand to receive the 2023 Nancy Frankel artist award. This annual prize was established the year of Nancy's tragic death to recognize one of America's greatest artists and to continue her legacy in the culture.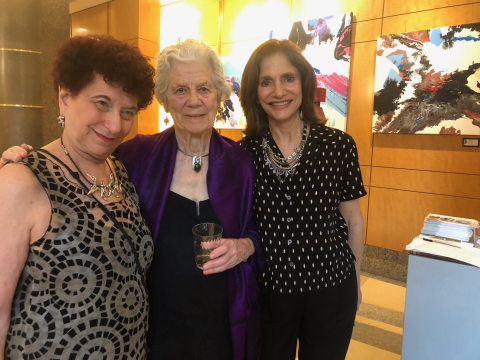 New London, CT, January 20, 2023 --(
PR.com
)-- In 2021, the first annual Nancy Frankel artist award was established to honor Nancy Frankel's work and continue her legacy. Margery Goldberg, Director of the Zenith Gallery in Washington, DC, has kindly agreed to select the winner of this prestigious award and recognition of the quality and dedication Nancy brought to her artistic achievement over decades of "toiling in there." The award is being presented by The William Meredith Foundation.
This award is particularly given her friendship with Miss Frankel and the collaboration and a joint exhibition held at the Zenith Gallery.
And Marchand is a prolific artist with numerous exhibitions and awards over the years. Her paintings have been exhibited widely on the East Coast. She lives and works in the Washington, DC area.
In her artist statement, she says, "My current body of work represents an investigation of inner and outer space. The observer is invited to relate to these 'visual song-poems' as joyous expressions of life."
Examples of her work, biographical information and exhibition history can be found on her website, AnneMarchand.com.
Contact
William Meredith Foundation
Richard Harteis
860-961-5138
www.poets-choice.com
www.WilliamMeredithFoundation.org
Art@zenithgallery.com

Contact
Multimedia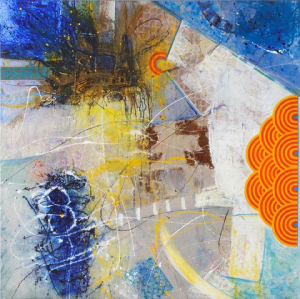 Marchand paintings. For more examples of her work visit her website at AnneMarchand.com