Online Interpretation Service Helps Small Businesses Communicate with Foreign Clients
Visitors contact in their language, human translators translate the messages and business owners read and reply in their language. This new online interpretation service works on demand, with no fixed costs.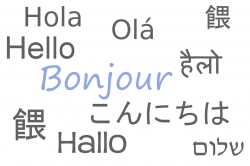 Las Vegas, NV, May 30, 2008 --(
PR.com
)-- ICanLocalize adds
professional online interpretation
to their
self-managed localization service
. This new service is built for the needs of small businesses who want to operate in multiple languages. It allows running a multi-lingual business with a limited budget by charging payment per word translated, with no fixed costs what-so-ever.
This is how it works:
1) Visitors arrive at the contact page and leave messages in their language.
2) These messages are immediately sent to professional human translators, who translate them to the owners' language.
3) Owners get the translated messages and reply either in their language or in the visitors' language.
Any business, anywhere, can use this service to communicate with visitors and clients from all over the world. Communication is carried out in fluent native language, helping to build confidence and trust.
By adding instant interpretation, ICanLocalize enhances their small businesses globalization suit. Their self-managed approach lets businesses go global at their own pace. It eliminates all management and fixed costs and allows translating anything from tiny texts (such as emails) to complete websites.
To use their service, an account is required. Creating an account lets users post translation projects, communicate with translators and set up instant interpretation. An account can be created for free using their website:
http://www.icanlocalize.com
###
Contact
OnTheGoSystems,INC.
Amir Helzer
+1-(310)-9286744
www.icanlocalize.com

Contact