Asteris Partners with PetBooqz
Asteris and PetBooqz have announced a new partnership up to provide exceptional cloud-based veterinary business management software solutions.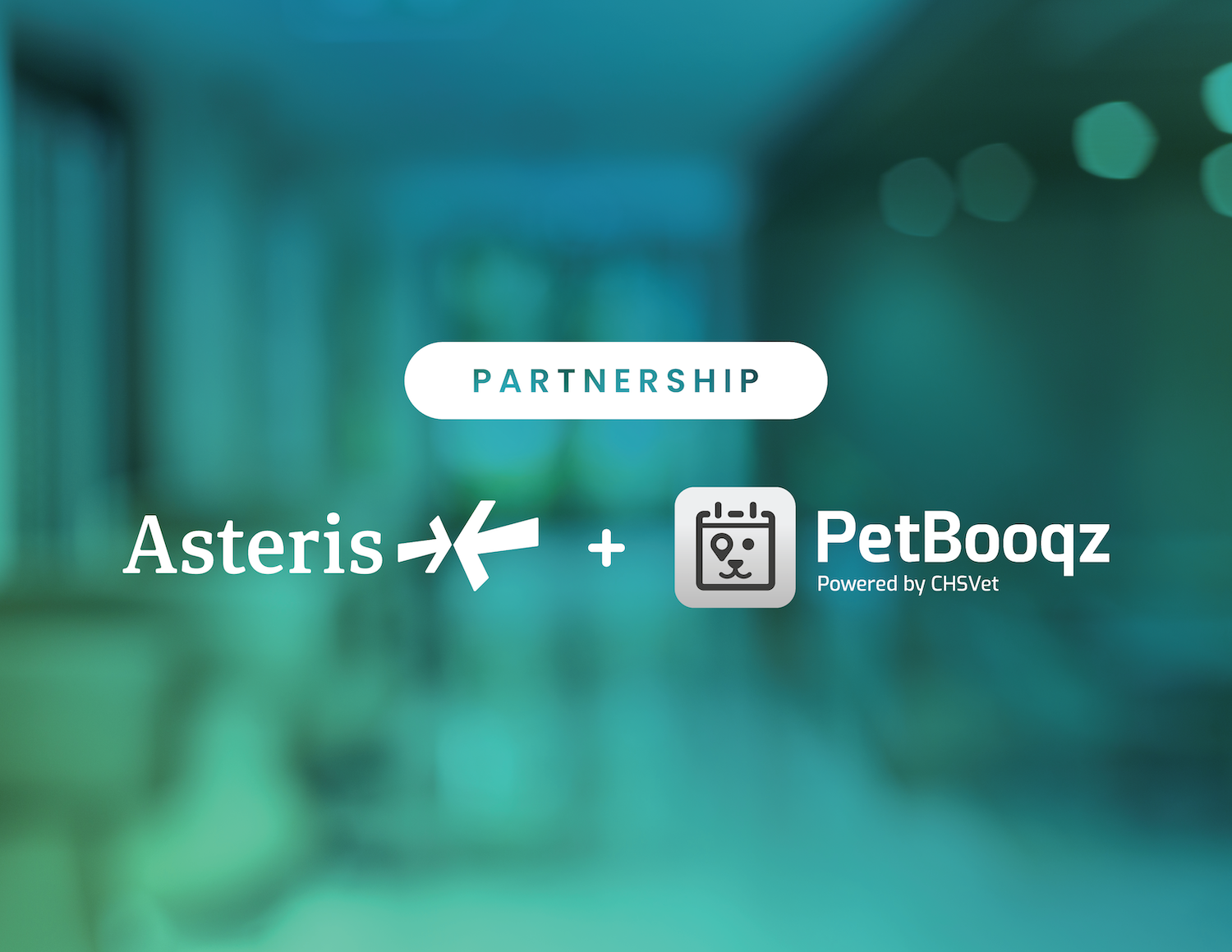 Stephentown, NY, February 15, 2023 --(
PR.com
)-- Asteris, an industry leader in PACS solutions for veterinarians is pleased to announce that it has partnered with PetBooqz to provide exceptional cloud-based veterinary business management software solutions.
PetBooqz is the product of over 20 years of continuous development with the veterinary industry and ancillary service providers such as groomers and boarding kennels. It is one of the most flexible software for all businesses working in the veterinary and allied pet industries.
"Asteris is thrilled to be partnering with PetBooqz to provide integration and a streamlined radiology workflow for our mutual customers," says Erik Berger, Chief Operating Officer at Asteris. "With almost 40 years of combined experience in the veterinary industry between PetBooqz and Asteris along with our common core values of providing a simplistic user interface with flexibility and scalability, matched with unrivalled customer service, this is truly a great partnership. We're excited to be working closely with the PetBooqz team and know that our customers will greatly benefit from the collaboration of our organizations and the software solutions we provide."
Key highlights of PetBooqz include:
- Simple data access and entry with automation where it counts to ensure data remains accurate and comprehensive, considering the needs of vets, nurses, and other staff equally.
- Processes that maximize customer care, tracing the customer experience through each visit and focusing on retention and engagement.
- Flexible installation options ensuring essential real-time access to histories for critical decision-making.
- Support that doesn't stop at the software but knows that it's often the hardware where help is needed.
The partnership between Asteris and PetBooqz will allow users to easily order radiology-related exams directly within the PetBooqz patient records capturing billing and eliminating potential missed revenues. In addition to that, the integration also streamlines patient data transfer by automatically populating patient demographics into RIS (Radiology Information System) and passing it through to the imaging acquisition software. This will not only save a substantial amount of time but also reduces the potential of updating incorrect patient information in the imaging acquisition software.
Finally, once image acquisition is complete and the study is archived to Keystone, a link will be automatically created in PetBooqz patient record so that users can have a single point of access for patient records and launch into a diagnostic image viewer virtually. In essence, this partnership will assist in streamlining operations and enhancing patient care to a great extent.
About Asteris Keystone:
Asteris' mission is to assist veterinarians with making well-informed medical decisions by providing them with the solutions and insights they require to optimize their working practices effectively. The Asteris Keystone Software Suite enables veterinary practices across a wide range of specialties to utilize the benefits of PACS veterinary radiology software. This integrated suite of solutions delivers unmatched speeds, convenience and security to your veterinarian practice.
To learn more, visit
www.asteris.com
.
Contact
Asteris
Erik Berger
(877) 727-8374
https://www.asteris.com/

Contact