AmpleHarvest.org Helps Gardeners Provide Fresh Produce to Food Pantries
After almost 14 years of work through AmpleHarvest.org, Gary Oppenheimer and the award-winning non-profit organization have found a method that works for both the pantries and gardeners.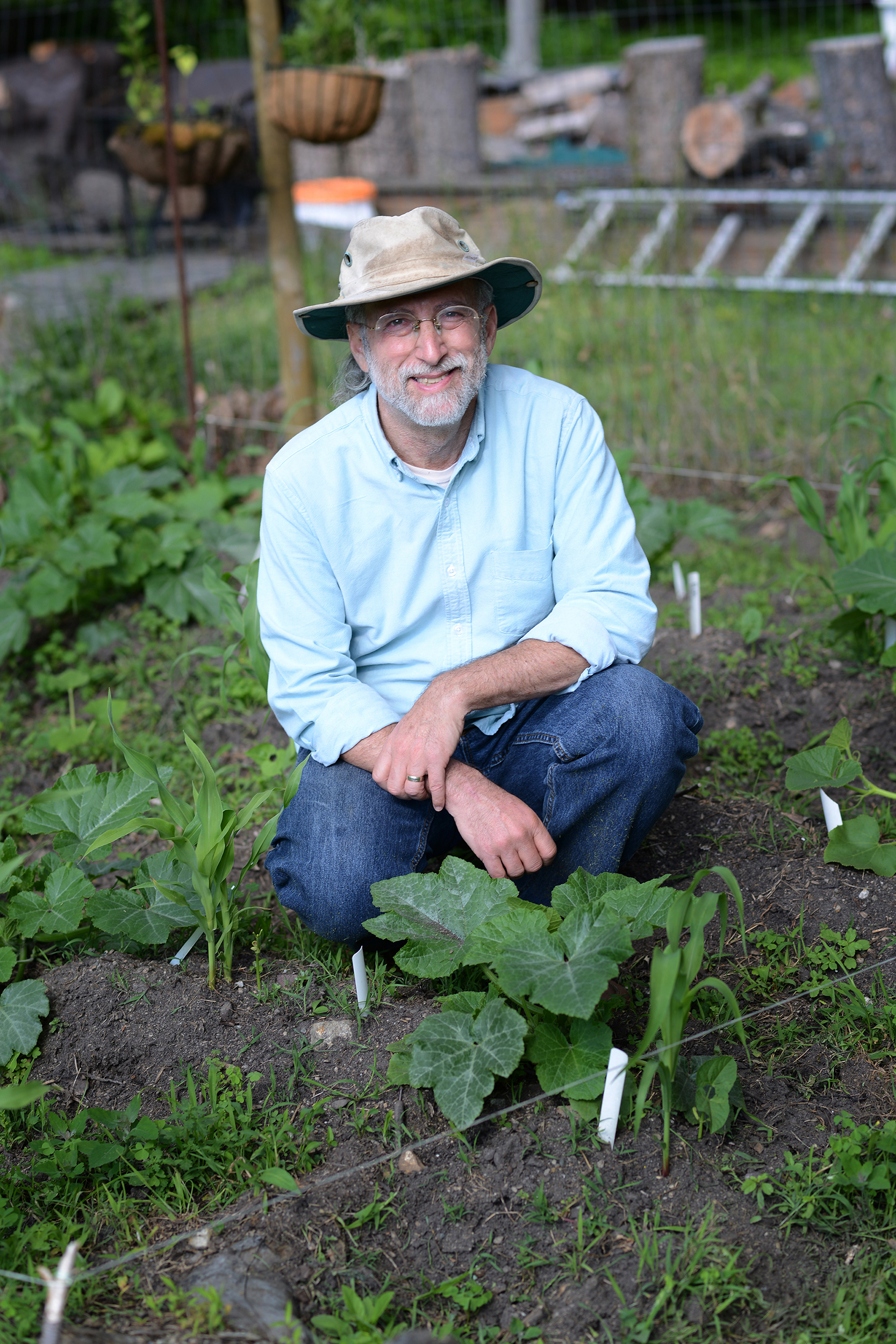 Rapid City, SD, March 07, 2023 --(
PR.com
)-- Gary Oppenheimer wants to make a difference for food pantries in the United States that don't offer fresh produce, as well as the 62 million gardeners nationwide who harvest more than they can use – especially those in Indian Country.
After almost 14 years of work through AmpleHarvest.org, Oppenheimer and the award-winning non-profit organization have found a method that works for both the pantries and gardeners.
"While more than 8,000 food pantries nationwide already benefit from the program, we want to get many more pantries spread across more of the landscape in America," said Oppenheimer,
AmpleHarvest.org's
founder and executive director.
The organization was founded in 2009 after Oppenheimer became the director of a local community garden in late 2008. He learned some of the garden plot holders left large amounts of their garden produce unharvested when they grew more than they could possibly use. Oppenheimer suggested the garden create a committee that would gather the extra food and deliver it to local food pantries. The program was named Ample Harvest. However, food pantries were hard to find. Thus, AmpleHarvest.org was created.
Now, the program is focusing on helping bring gardeners and food pantries together in Indian Country. "I have watched Gary Oppenheimer and his team grow AmpleHarvest.org since 2009, helping thousands of food pantries get locally grown surplus harvests from nearby gardeners," said Chief Henry Red Cloud (Lakota) of Pine Ridge, a White House Champion of Change winner and key advisor for this program. "When Gary came to me years ago asking for my help and guidance in making sure that this award-winning program could also benefit Indian Country, I was more than happy to help."
America's gardeners grow more than 11 billion pounds of surplus harvests annually. The organization works nationwide, helping America's gardeners donate their surplus bounty.
AmpleHarvest.org connects America's 62 million gardeners with local food pantries enabling them to donate surplus produce through its free food pantry search engine. Food pantries report the days and time they want to receive fresh food making it easy for gardeners to know when to harvest and donate the food.
Oppenheimer said part of the battle is helping America's gardeners know they are allowed to donate the fresh produce they grow. "They are intrinsically altruistic people," he said. "Years ago I said the best fertilizer is a gardener's shadow, and there's some truth to that. They know the value of food, they're growing it to feed and nourish their own family, and they hate seeing that go to waste just as you hate wasting the dollar bills in your pocket."
Chief Red Cloud said he was excited to see the project begin to bring those same benefits to Indian Country. "This past year, Gary and his team have been guided by Tribal elders and Native American food sovereignty experts to adapt AmpleHarvest.org to our specific needs while also bringing in new technology to help address some challenges specific to some reservations," he said. "AmpleHarvest.org is the perfect example of a program that enables people to take ownership of a problem and solve it without needing engagement from outside of their community or Nation."
According to a study conducted by AmpleHarvest.org, more than 80% of gardeners want to donate food once they know they are able to. "We're giving them that opportunity to do it on a sustained basis," Oppenheimer said. The Mercy Brown Bag Program in Oakland, California, said their seniors love the fresh produce. "They always go and grab the fruits and vegetables first before they grab the canned food," they said. The Center for Food Action in northern New Jersey has six locations listed with AmpleHarvest.org. They said their gardeners help provide thousands of their neighbors with healthy produce. "The clients we serve look forward to fresh greens, fresh fruit and fragrant herbs," the center said.
In its success, AmpleHarvest.org continues to grow. Its sights are now set on reaching communities in Indian Country. Oppenheimer said when the partnership launched, he did a year's worth of due diligence consulting elders, tribal chiefs and more. "The notion of sharing food is intrinsic to all tribal traditions," he said. Oppenheimer said because of the original design of AmpleHarvest.org, the organization had to make changes that will benefit all gardeners and pantries in Indian Country. One such change is technology that will guide gardeners within 10 feet of pantries despite a lack of address, a challenge many tribal nations face.
Oppenheimer said this technology will eventually be retrofitted to legacy AmpleHarvest.org. Any food pantry wishing to receive free fresh local produce simply needs to sign up with AmpleHarvest.org. It is free and doesn't require that the food pantry have an internet connection.
Hungry Native American families that all too often see only commodity food at their food pantry will soon be able to take home garden fresh produce, harvested and donated thanks to a gardener in their own community. And it might just be from a garden down the block or even next door.
Contact
AmpleHarvest.org
Kent Bush
316-308-0549
https://www.ampleharvest.org/
We can set up direct interviews with Gary Oppenheimer if you would like more information.

Contact