The Federal Banking Co-op (FBC) Announces Alliance with The International Banking Cooperative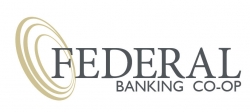 New York, NY, June 02, 2008 --(
PR.com
)--
The Federal Banking Co-op
(FBC) announced today the formation of an alliance with the
International Banking Cooperative
(IBC) to offer global banking products to their clients. FBC specializes in placement of funds at high interest rates in high rated secure banks throughout the world. The Federal Banking Co-op only deal with low risk deposit instruments. The Federal Banking Co-op through the International Banking Cooperative will handle all foreign tax issues.
Barry Steinhorn, Director of The Federal Banking Co-op says "the US is facing huge economic and banking problems." To address these problems the Federal Reserve and Treasury Department have embarked on a plan to counteract these problems including significantly lowering interest rates and new lending policies to provide liquidity to the banks and investment companies. These rate reductions in most cases do not positively affect small to medium businesses or individuals. In fact many people feel a negative effect from these rate reductions. U.S. banks continue to offer lower and lower interest rates on deposit items, a reliable source of income for individuals. Joyce Shipp, of The Senior Advocacy Group recently noted that these interest reductions are having a huge effect on those living on fixed incomes especially seniors.
Bob Klein, Global Analyst for the IBC stated that "foreign governments, primarily those that are part of the Commonwealth and the European Union benefit in many ways by the US economic crisis, the dollar loses strength and the GBP and the Euro continue to grow in value. Prices of oil, mineral and other imports that are negotiated in US dollars continue to increase as the dollar drops in value. Most foreign countries were not part of the housing boom that is so negatively affecting the US so the overall effects are not as disasterous and have less impact in the loss of liquidity and the overall credit crunch. Even though some foreign investment companies and banks purchased investment in the mortgage market and are suffering, these do not in general affect a countries overall economy."
Klein continued stating "that It is rare that there is a significantly large difference in the interest rates offered in the US and stable EU countries, and if and when this does occur it is usually accompanied by a shift in currency values and therefore the protection of those deposits against the foreign currency offsets the value of the increase in interest."
The new alliance between the Federal Banking Co-op and the International Banking Cooperative will allow their clients to access global banking and also to keep abreast of shifts and changes in global banking philosophies and trends.
FBC will also begin offering a monthly newsletter to their registered clients providing insight into the International Banking policy, ratings, interest rate, currency shifts and projections. FBC and IBC are deposit facilitators and are not brokers and do not provide investment advice or information. The newsletter will focus on global banking. The first issue will be published July 1, 2008. To register for a copy of the newsletter please visit
www.federalbankingcoop.com
, and complete the contact us form.
###
Contact
Federal Banking Coop
Barry Steinhorn
561-820-1500
www.federalbankingcoop.com
www.thecertificateofdepositstore.com

Contact