StreamSend 2.0 Triggers Refine Email Delivery Scheduling and Automation
Calendar date scheduled delivery lets customers launch automated email messages or promotions based on specific dates or holidays, while stored database field Triggers offer the flexibility to send customized messages to any target audience on, before or after a subscriber's birthday, subscription anniversary or other date field. Numerous industry studies have shown that message customization, personalization and relevance improve response.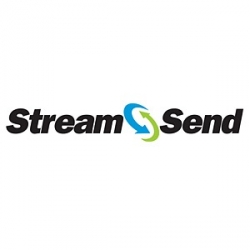 Sacramento, CA, June 04, 2008 --(
PR.com
)--
StreamSend
, one of today's leading
email marketing
solutions provider, today announced the launch of its 2.0 Trigger functionality improving its existing automated email scheduling functionality. This new upgrade lets users schedule email delivery based on a calendar or a stored date.
The company is proud to announce several additional service enhancements integrated into its latest upgrade including faster scheduling, with system clocks now checked every few seconds, time zone support and Triggers rescheduling each month or each year, ideal for birthday or anniversary announcements. Customers also benefit from increased historical detail for each Triggered message.
"We're pleased to launch the latest system enhancements," explains Dan Forootan, CEO of EZ Publishing, creator of StreamSend. "Each feature is designed to make Email Marketing faster and more cost-efficient, with greater customization and personalization than ever before. These features broaden our customers' ability to generate leads, convert new customers and, thus, increase profitability."
While adaptable to any business model, StreamSend's new Trigger functionality is especially beneficial for use in the following scenarios.
Scenario One
StreamSend 2.0 Trigger can automate email delivery on a specific date stored in a subscriber's database field. For example, a fast food franchise, after gathering customer names, email addresses and birth dates, might want to use this information to send a personalized birthday greeting and free meal e-coupon to boost customer service and business. To do so, the firm could establish a StreamSend 2.0 Trigger that automatically delivers a message to each customer on their special day. Once established, the company's new marketing campaign runs automatically with no additional personnel cost or effort.
Scenario Two
StreamSend 2.0 Trigger can be used to send an automated email any number of days before or after a date stored within a subscriber's database field. Take for instance a company that has conducted research to determine if men are really as forgetful about anniversaries as stereotypes might suggest. With results verified, the company could establish a service delivering a series of free reminders and sponsored gift ideas up to two weeks before his wedding anniversary. Using StreamSend 2.0 Trigger functionality, the company could schedule messages two weeks, one week and three days in advance. Once established, this marketing campaign could generate leads without additional personnel cost or effort.
Scenario Three
StreamSend 2.0 Trigger can also send automatic emails on any specific calendar day. This is especially beneficial for companies that send routine messages, offers or holiday promotions. For example, a greeting card company could send a customer email before major holidays to boost sales. Once the holiday email campaign is designed, StreamSend Triggers manage automated delivery to all subscribers in advance of New Year's Day, Valentine's Day, the Forth of July, Thanksgiving, Christmas and other important national holidays.
To sign-up for a free 30-day trial or learn more about Trigger, StreamSend 2.0 or its other robust Email Marketing capabilities, visit www.streamsend.com.
About StreamSend
The
StreamSend Email Marketing
Service offers a number of attractive standard pricing plans for marketers. High-volume mailings cost as little as $.0008 per e-mail with a monthly plan.
StreamSend is the most comprehensive and cost-effective permission-based e-mail marketing suite available. The company is proud to provide this powerful email marketing suite to marketers, entrepreneurs and online retailers around the world. StreamSend also has a strong Email Marketing Reseller program.
It all started in 1998, when Dan Forootan founded EZ Publishing, a web hosting and design company. The company quickly expanded, as word spread of the company's comprehensive services, wide-ranging infrastructure, exceptional customer support and honest approach,.
But web hosting and design was just the first step. Dan's clients wanted more. Many EZ Publishing customers asked for an e-mail marketing solution to help build sales and strengthen customer retention.
In response, EZ Publishing developed the StreamSend e-mail marketing suite. Because the company had an existing technological infrastructure in place, they were able to offer this powerful new email marketing service at extremely affordable prices. The response to StreamSend has been extraordinary, and it has since become EZ Publishing's flagship product.
###
Contact
EZ Publishing, Inc.
Jim McNulty
508-481-2024
www.streamsend.com

Contact