More Growth as Sugar Sugar™ Lands in North Florida
In Yet Another Multi-Unit Agreement, Sugar Sugar Adds to Its Florida Growth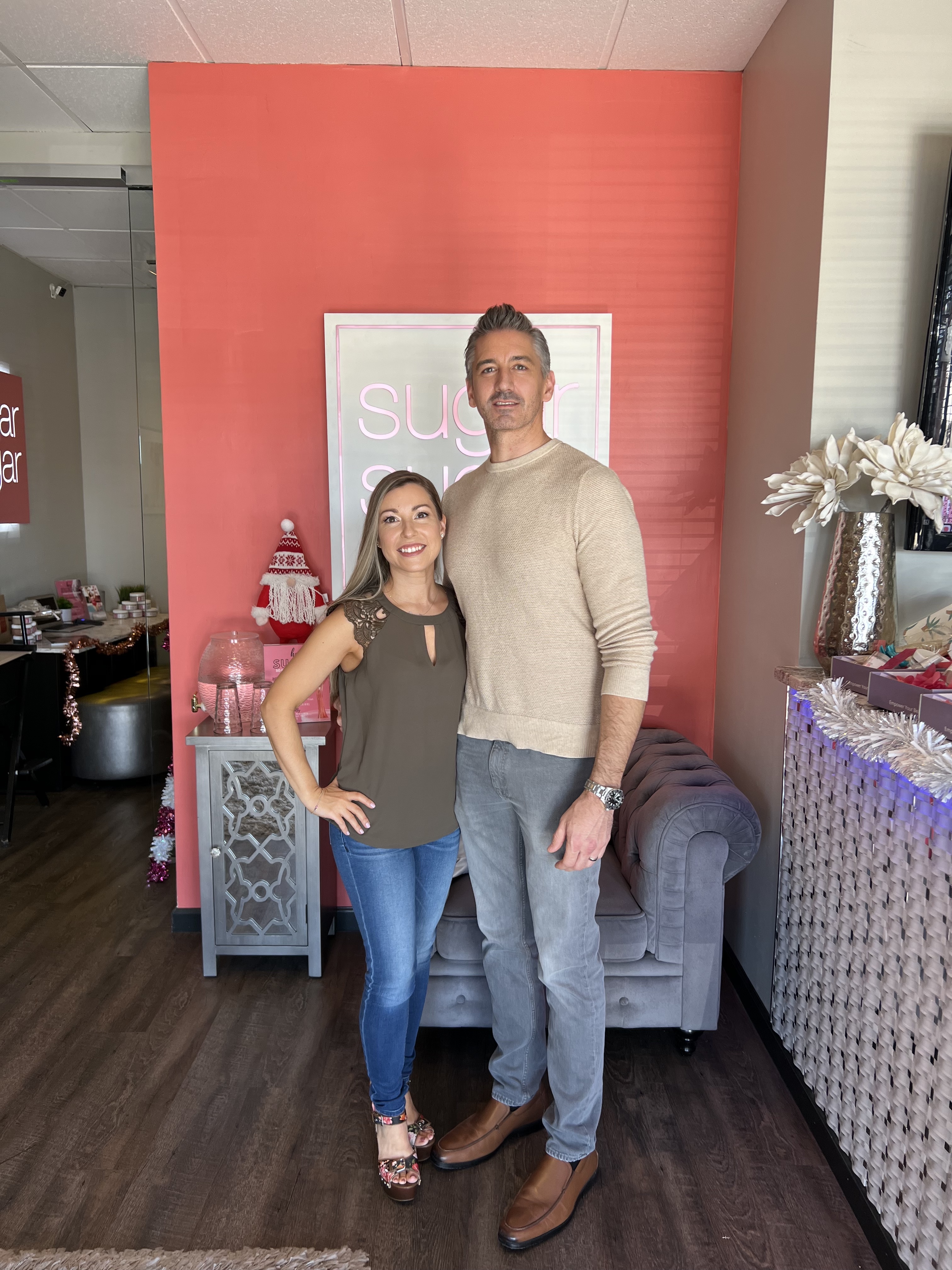 Jacksonville, FL, May 24, 2023 --(
PR.com
)--
Sugar Sugar
, the franchising innovator in sugar waxing and natural beauty, continues its impressive Florida push. Sugar Sugar has identified its territory in medium to upper class demographics and continues to land great locations in these neighborhoods.
In its latest deal, Sugar Sugar has signed a minimum three-unit Area Developer Agreement for the Jacksonville, Florida market.
"We are pushing growth in Florida already with our first stores to open later this year. So Jacksonville, as an emerging market, made perfect sense for who our brand and our client is," said Aimee Blake, CEO of Sugar Sugar. "Our mission has always been to follow the science. We do that within beauty and we do it within demographic data. We are so thrilled to be in North Florida, and couldn't be happier for Melissa and Dave."
"The Jacksonville/St Johns area is perfect for Sugar Sugar," said Melissa Coon, Sugar Sugar's newest Lady Boss and former food service franchisee. "The area is growing so much, and with the special services and products that Sugar Sugar provides, I feel that the community is going to fall in love with all things Sugar Sugar. The local community always shows up for their fellow small business owners."
Static cost of goods sold in the face of exploding inflation coupled with double-digit growth year after year made the decision an easy one. Sugar Sugar's top-of-industry systems and technology come from years of experience as brick-and-mortar operators. Now closing in on fifty agreements, this expertise, combined with Sugar Sugar's amazing culture, is why more entrepreneurs are signing on to invest in Sugar Sugar. It was a natural migration for Coon, a seasoned franchisee.
"Sugar Sugar combines the world of beauty and esthetics with all things organic and natural, which is something I have been interested in for a long time, and now have the opportunity to explore in the next chapter of my life," Melissa continued. "But what really 'sealed the deal' for me, was the passion the owners have for the brand, and how much they truly believe in it. Experiencing that first hand gave me all the confidence I needed in making the decision to join the Sugar Sugar franchise."
Sugar Sugar plans on continuing to build a successful culture for the working woman and man. "For us it's about opening and growing thriving businesses," Blake says, "To do this, we need to pay attention to the client experience, every darn time. As we bring our solutions into new markets, and further develop established territories, we are confident we will continue to deliver the optimal experience with the help of qualified franchise owners."
About Sugar Sugar:
Headquartered in Scottsdale, Ariz., Sugar Sugar has innovated and transformed the traditional hair removal/skincare salon into a thoughtfully inspired boutique experience. Created to accentuate the member and guest experience in all aspects, Sugar Sugar is more than just sugaring hair removal, natural custom facials, and organic spray tans – it's skincare/service elevated. With proprietary products and services focused on every skin type, "Sugarists" create fun experiences within a sophisticated environment. Through its risk-free and affordable membership program, Sugar Sugar carefully considers each guest's needs and routine by providing personalized services and convenient booking capabilities online and with the mobile app. The brand also focuses on industry leadership and elevating the profession of skincare artists and their important work by creating a healthy culture that rewards and respects their artisanal talents.
For more information on franchise ownership, contact
jeri@mysugarsugar.com
or visit
mysugarsugar.com/franchising
Contact
Sugar Sugar
William Johner
480-389-0236
www.MySugarSugar.com

Contact