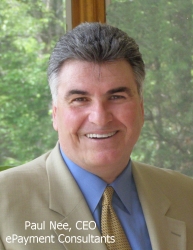 Louisville, KY, June 20, 2008 --(
PR.com
)-- Beacon Software is a premier Custom Software for the Merchant Processing Industry, ISO's, Agents, and Acquirers and the Credit Card Processing Industry. They have been providing Enterprise Software Solutions to the industry for over 14 years. Beacon has always been in the forefront of Back Office Systems with a full complement of products that are modularized and totally customized to meet the immediate and growing needs as more functions are moved from outsourcing to in house.
Based around the Beacon MS SQL Database, Data Entry, Customer Service and Residual Reporting comprise the basic system functions. Optional interfaces to Credit Bureaus and Databases for ID Verification provide "Know Your Client" to reduce your Fraud Exposure. With interfaces to many processors including, Amex and Discover, various front ends and a direct feed to your Terminal Build Services, "World Class Single Point of Entry" is not wishful thinking.
Management Team -
Paul Nee, Chairman & CEO – Mr. Nee has twenty-six years in operational, information systems, and sales management in the credit card transaction and data communications technology industries. Mr. Nee founded ePayment Consultants (ePC) in February 2001.
Joseph A. Nicholas, Senior Vice President, - Mr. Nicholas has 14 years of Sales & Marketing experience in the Bankcard industry. He started his Merchant Services career as an account representative for Financial Alliance in 1993. After excellent sales performance at Financial Alliance, in 1996 Mr. Nicholas was recruited by U.S. Wireless Data to market a wireless data communication network created to serve the needs of the Electronic Funds Transfer (EFT) industry.
In August of 1998, after the National Processing Company's (NPC) acquisition of Financial Alliance, Mr. Nicholas returned to NPC as the District manager for the Kentucky market. During his tenure as District manager for Kentucky, Mr. Nicholas's team lead all of NPC in both the number of merchants added and the cost to acquire those merchants.
In 2002 Mr. Nicholas accepted the position of Vice President of Gemini Card in Fort Collins, Colorado.
###