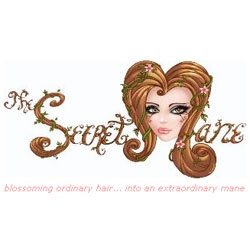 Stroudsburg, PA, July 01, 2008 --(
PR.com
)-- Many Obsessive Compulsive Disorder (OCD) and Anxiety related symptoms can have a negative effect on one's everyday life and social activities, but when someone has to "wear" their disorder in their outward appearance, it can make working and socializing unbearable. For sufferers of Trichotillomania, an obsessive compulsive hair pulling disorder, sufferers often have to face the world with terribly thinning hair and sometimes even with bald patches and stubble on their head. This is the result of a gripping compulsion to pull at one's hair, many times ripping it from the root, and resulting in visually obvious areas of baldness.
Most Trichotillomania sufferers are women, and a woman's self image and confidence are heavily tied in with her appearance, which is largely connected to the beauty, health and overall appearance of her hair. Trichotillomania or "Trich" sufferers oftentimes feel quite unattractive combined with their sense of shame, which compels them to continue this vicious cycle of hair pulling.
Hair health and growth expert Charlene Blacer has devoted much of her salon's work to Trich clients, with over 50% of her clientele now being Trich sufferers. With Charlene's extensive training and knowledge regarding Trichotillomania, she provides a safe and supportive sanctuary for her clients with Trich. Charlene restores the Trich client's hair back to health, helps Trich sufferers to stop the hair pulling cycle, and creates a more aesthetically appealing look for these clients with the strategic placement of hairpieces and hair extensions while their hair is growing out. Blacer has developed a program she calls the Mane For A Year program, or "MFAY." This is a membership program which offers these clients a year's supply of hairpieces and maintenance while their own hair grows in. When hair is ready, Blacer transitions these clients to hair extensions, and eventually their own natural healthy hair. Unlike Blacer's competition, she does not shave the heads of Trich clients, as she states, "this only defeats the purpose." Through the MFAY program, Blacer determines which hairpiece will work for each client's specific needs. "My work is amazing," asserts Blacer. "No one can tell it's a piece. They can swim and sleep in it. I have gotten clients' hair to grow back as long as eight inches."
A member of the Trichotillomania Learning Center since 2005, Blacer has seen how desperately many of her clients need her support and her Mane For A Year program. Unfortunately health insurance does not cover her program, nor is there any other form of funding to supplement those who are financially not able to pay for the program.
To help economically disadvantaged sufferers of Trichotillomania who can benefit from the MFAY program at Blacer's Secret Mane Salon, she has started the non-profit organization, HelpMe2Stop.org which raises money for people with Trichotillomania who are in need of these necessary hair treatments that can boost their morale and get them on the road to recovery.
Fore more information on how you can help and make a donation to Help Me 2 Stop, visit
www.helpme2stop.org
.
To learn more about Charlene Blacer and The Secret Mane Salon, visit
www.thesecretmane.com
Charlene Blacer
Charlene@CyberMane.com
570-619-7799
###