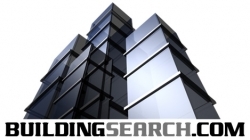 Campbell, CA, July 25, 2008 --(
PR.com
)-- Leading online commercial real estate search provider
BuildingSearch.com
announced today reaching 43,000 subscribers and saving the environment and consumers an estimated 250,000 gallons of gasoline.
Finding the right commercial space cannot be done entirely online, but ruling out many spaces that won't work can be. "We used
BuildingSearch.com
to preview hundreds of Silicon Valley buildings before getting in the car with our broker. This saved our executive team hundreds of man hours and car trips. This is a great website for any company looking for space," said Mujahid Malik, Controller of
Sandforce
, Inc. a Cupertino based company that just finalized its new 15,000 sq. ft. headquarters lease in Silicon Valley.
BuildingSearch.com
is working to change the way companies and brokers start their real estate search process by providing a highly relevant online search result that saves money, time, and the environment. Using
BuidlingSearch.com
dramatically reduces the large carbon footprint caused by large sedans and SUVs used during most real estate searches.
Jay Phillips, a local broker with Cornish & Carey (C&C) involved in the Sandforce relocation effort uses the search engine extensively with clients as they formulate their space requirements. "This is a fantastic tool I use at the onset of tenant assignments. BuildingSearch.com is available for free over the Internet so we can have our clients preview buildings with us over the phone or we can meet in a conference room and cover the market in person before car tours. This year alone I've probably saved 6 tanks of gas using BuildingSearch.com and probably more," said Phillips. Jeff Rodgers, another C&C broker on the Sandforce deal agreed. "I've never relied on an online service before to conduct tours, but I'm now a believer. This saved everybody a ton of time," explained Rodgers.
In addition to providing a comprehensive search engine for available buildings,
BuildingSearch.com
is releasing a new procurement portal for ancillary equipment and services needed during most moves. This free service will allow tenants shopping for furniture, phone systems, trade fixtures, construction, insurance, and real estate related services to specify the needs of the project through an online registration process. The service will then match 4 qualified vendors in each local market to bid the project back to the tenant.
BuildingSearch.com
is working to put many of the pieces of the puzzle together for the real estate site selection and procurement processes. "Our new procurement portal really levels the playing field for any company during the relocation or startup phase by working to obtain the best possible pricing and services from the right group of vendors. Many tenants do not know where to look to find these vendors nor do they have the time or expertise to qualify them. We do a lot of the leg work to line up these vendors, and to provide a highly valuable service to tenants," explained Jon Condrey, CEO of
BuildingSearch.com
.
Use
BuildingSearch.com
to shorten the real estate search process, improve the procurement process, and save hours of drive time for everybody involved. The accumulative positive impact on the environment is appreciable, and the service is free.
###