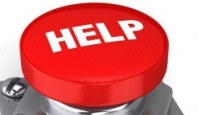 AEX Commercial Financing Group is based in Ohio and specializes in business consulting, business writing, business planning, career training, business communications and commercial lender negotiating. Although based in Ohio, AEX routinely serves as a small business consultant throughout the United States. For example, recent assignments have involved businesses located in New York, Georgia, Oregon, Washington, California, New Mexico, Colorado, Florida, Illinois, Michigan, Pennsylvania, Arizona, Texas, Minnesota, Virginia, Massachusetts, Wisconsin, Indiana and Ohio.

While almost all commercial borrowers should benefit from straightforward and practical business finance advice, such help is often not available. AEX has built a solid small business financing reputation based upon candid advice and strategies to help commercial property owners and small businesses avoid commercial finance problems. AEX is devoting increased efforts to ensure that they will be able to assist as much as possible. Some of their best advice continues to be available for free on their website.

With increasing small business financing uncertainties, the problem-finding and problem-solving expertise of AEX Commercial Financing Group can be especially valuable for business owners. Many lenders have stopped making commercial real estate loans and working capital loans. As Stephen Bush, CEO and Founder of AEX, has observed, "With a chaotic small business financing climate, it can be very confusing for business owners to know when they should seek expert advice. For borrowers now facing complicated business finance funding choices, reviewing the most relevant reports published by AEX will be a good first step. For those requiring further help, AEX should be contacted for a practical and candid assessment."

AEX Business Finance Consulting:
Commercial finance consultants providing small business solutions and business finance help to commercial borrowers nationwide. Small business consulting that emphasizes practical solutions for avoidable business risks and problems.

AEX Small Business Loan Referral Fee Program:
The AEX Referral Fee Program provides generous compensation to individuals referring business borrowers when AEX finalizes the business financing.

AEX Business Finance Consultant Training Program:
Prepares individuals for a small business finance consulting career. Individualized and specialized career training program.

AEX Commercial Real Estate Loan Program:
Commercial mortgages up to $25 million.

AEX Short-term Commercial Loans and Working Capital Financing:
Commercial finance options for short term business loans include programs which have been created recently to help small business owners deal with (1) reduction and elimination of their commercial lines of credit by banks; (2) the growing difficulty of getting small business loans; and (3) finding a more effective source for obtaining short-term working capital. For example, the AEX Credit Card Processing - Business Cash Advance Program can provide short-term business financing up to $300,000.

Please contact Stephen Bush at AEX for details concerning these programs.
Status

Private Company
Company History

AEX Commercial Financing Group and Stephen Bush have established their long-term small business financing and commercial real estate finance expertise by consistently providing straightforward and candid advice. AEX and Stephen Bush have a lengthy history of working with commercial borrowers and advisers who are seeking a more personalized and conversational approach to small business financing, commercial real estate financing, credit card processing and working capital management.

Stephen Bush is the Founder and Chief Executive Officer of AEX Commercial Financing. He is a small business financing expert and has served as a real estate/business finance adviser and worked with small and mid-sized businesses for over 25 years.

AEX Commercial Financing Group publishes several widely-used and respected sources of candid information about small business loan issues and problems. AEX provides an advanced and successful approach for avoiding small business financing difficulties.

AEX Commercial Financing Group offers a personalized level of service that is uncommon in the small business finance and business communications field. AEX is recognized as a commercial finance expert and publishes specialized white papers and other business articles.