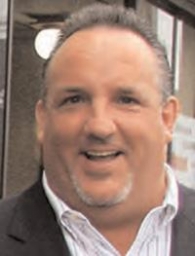 Michael A. Coller is licensed by the Massachusetts State Police as a Private Investigator. He is also a sworn Constable in within Essex County, Massachusetts.
Michael has 20 year experience as a leader in corporate security, having worked for major retail chains, handling firearm background checks, loss prevention services and internal investigations.
With his 20 years experience in interrogation, Michael is an EXPERT in detecting lies. January, 2011, Michael released his first cd "Seven Signs of Lying" to help citizens catch liars.
Especially in the current economy, liars are out in the world more than ever. Clearly, parents and teachers often are lied to by children and teenagers. Those in relationships question infidelity and are also subject to being lied to. A current trend is for con-artists to target senior citizens, whether to convince them that a "reverse mortgage" or "$600 replacement windows" are the things they need most. Unqualified individuals often lie on job interviews to get employment.
What would be the advantage of all people being able to detect lies?
Michael Coller believes telling the truth equals power in life and wholeheartedly believes in not only telling the tell-tale signs of lying, but in asserting that people should tell the truth.
He is an outspoken, humorous individual. Clearly a tough private-eye and someone you'd want to be on your side. Michael shares his "Seven Signs of Lying" and benefits of telling the truth on radio shows and speaks to local civics groups and schools.
If you wish to interview Michael Coller or learn more about "Seven Signs of Lying," please visit www.MichaelColler.com