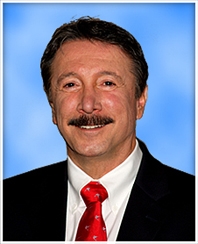 Santa Monica Cosmetic Dentist Sam Muslin, DDS MAGD, offers state-of-the-art mouth reconstruction, ultra-thin porcelain veneers, dental implants and anti-aging Face Lift Dentistry. View full-face pictures of actual patients and witness the remarkable natural looking porcelain veneers dentistry performed by this high-tech dentist.
Status

Private Company
Company History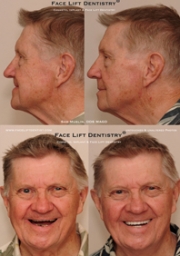 Sam Muslin - Master Of The Academy Of General Dentistry
Dr. Sam Muslin has been practicing state of the art cosmetic dentistry in Santa Monica California for over 30 years. He is a Doctor of Dental Surgery specializing in Face Lift Dentistry ® which delivers an improved bite, maximized oral health and a youthful rejuvenated look for the entire face. In 1996, he received the "Master of the Academy of General Dentistry" award. At that time less than 1,000 'Masters' had been honored out of the 150,000 practicing dentists in the United States.
He was achosen by his peers as one of the Best Dentists in America and received the LA's Best Cosmetic Dentist Award for 4 years running.
Dr. Sam Muslin was recentley featured on The Doctor's TV and on KTLA News.