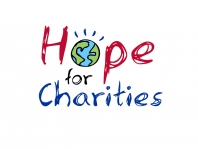 Our company has only 1 goal: To help your charity raise the most money possible!

We provide your non profit with a "ZERO Risk-all Reward" way to raise money with our on line & on premise auctions.

Hope for Charities serves more than 1000 non profits, providing autographed memorabilia & Once-in-a-Lifetime experiences to support your charitable fundraising efforts. Whether you are raising money for your Non-Profit, a school, synagogue, Fire department, organization, church, family member, etc, we are here to partner with you, answer all your questions and strategize with you to ensure your next fundraising event is a tremendous success!

For more information, please feel free to go to the web site at:www.hopeforcharities.com,
e-mail us at: auction@hopeforcharities.com
or call (201) 644-7500.
Status

Private Company

Founded

2011

# Employees

8