Company History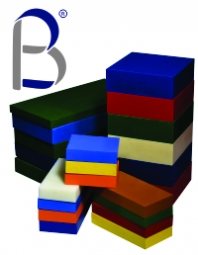 Omachron Plastics Inc. manufactures & supplies plastic:
- Machine Grade Blocks & Rods
- Sheets
- Custom Extruded Profiles
- Custom Injection Molded Parts

Our specialties:
- Low-stress, injection-molded parts up to 200 lbs;
- Thin features and thick walls without sink marks;
- Cost-effective short runs;
- Tight tolerances.

All our products are manufactured in Canada!

We are your new go-to source for unique, colored and affordable plastics perfect for prototyping and production.

We believe that empowering individuals and Small-to-Medium Enterprises (SMBs) is the key to promoting creativity, innovation, and the future of manufacturing.