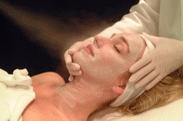 Blue Water Spa is a RaleighDay Spa and medical Spa owned and operated by board certified plastic surgeon Michael law and his wife Kile Law. Blue Water Spa is a designated Black Diamond Account with Allergan and the top provider of Botox, Juvederm and Latisse in the Raleigh / Durham area.
Blue Water Spa laser center provides laser hair removal in Raleigh using four different state-of-the art lasers. Blue Water Spa lasers have been evaluated as most effective in medical journals. Blue Water Spa has been working with lasers since 1995 and perform more than 10,000 laser hair removal services each year.
Blue Water Spa supports many local charities. the spa has donated more than 100,000 pounds of food to the Interfaith Food Shuttle. Each month Blue Water Spa offers special pricing and Raleigh spa specials for people who support local charities.
Please visit www.bluewaterspa.com