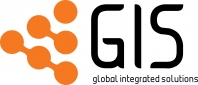 Global Integrated Solutions (GIS) is the Pronto Software business partner for the mining industry in Africa, Asia and the Middle East. GIS works with mining and exploration companies around the world to deliver and implement fully integrated enterprise resource planning (ERP) exclusively to the mining industry. GIS assists their clients so they can operate more efficiently and profitably using the PRONTO-Xi business management system.

Enterprise Resource Planning System Implementation and Experience

Global Integrated Solutions' experience, in both site and corporate locations in developing as well as developed countries, allows us to deliver tailored solutions for mining businesses quickly and at an attractive price. Our employees have over 100 years of experience from their previous careers in the resource sector. No other ERP / business management system seller can offer you the same level of experience or commitment to the mining industry as Global Integrated Solutions.

Financial and Accounting Management System

The financial elements are the cornerstone of any business management system and as such, PRONTO-Xi has an extremely powerful transaction engine that consolidates all financial activity into a single finance-orientated control centre. Incorporating fully integrated accounts receivable, accounts payable, fixed asset register, project costing and general ledger, PRONTO-Xi ensures rigorous control and transparency of cash flows and costs.

Warehouse and Inventory Control

PRONTO-Xi allows total control and transparency over a supply chain, providing control through a hierarchy email-tree for purchase requisitions, picking slips and work orders. It also allows automatic ordering and real-time processing for its clients' warehouses.

Maintenance Management Systems

Using PRONTO-Xi Maintenance Management as a central equipment register leads to improvements in asset utilisation and resource productivity, as well as reducing disruptive breakdowns and maintenance costs. It is an effective tool to assisting with the improvement of equipment performance and the minimising of stock holdings, while ensuring that the right parts and manpower are available when required.

Project and Operational Cost Tracking

Tenement and capital project costs can be tracked on a life-to-date, period or monthly basis to ensure expenditures are aligned with forecasts and statutory reporting. Operating costs can be compared to the budget and forecast with ease, allowing clients to remain focused on the bottom line.

Purchasing and Expenditure Monitoring System

Exploration and mining companies usually operate in multiple regions and across multiple time zones and jurisdictions. PRONTO-Xi allows clients to monitor their purchases and expenditures at numerous sites from a central location.

For any exploration company, keeping more people looking at rocks than keeping the accounts is a critical requirement. The same holds true for operating mining companies. PRONTO-Xi streamlines business processes to ensure efficient utilisation of staff, while still adhering to mandatory accounting standards.

Fully Scalable ERP and Business Management System

PRONTO-Xi is fully scalable and can grow with organizations, handling any current or future business management needs. Whether its clients are exploration companies working through feasibility studies or operating mining companies with multiple mine-sites in multiple countries, there is no need to ever change systems.

Fully Integrated Business Management System

For many mining companies, a fully integrated ERP solution is a pipe-dream or an implementation nightmare waiting to happen. With Global Integrated Solutions and PRONTO-Xi, it is neither. With our deep industry experience and knowledge of mining business processes, we have developed an implementation method that reduces the headache and allows for an implementation to be completed in as little as four to six weeks. Implementations are tailored to each individual mining business at a fraction of the cost of other ERP systems.
Status

Private Company

Founded

2007
Company History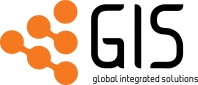 Global Integrated Services delivers tailored business management solutions exclusively to the mining industry. GIS employees bring with them over 100 years of hands on experience from their previous careers in the resource sector. No other ERP / business management system seller can offer the same level of experience or commitment to the mining industry as Global Integrated Solutions.

We now leverage our mining industry expertise to deliver a tailored business management solution to the mining industry. Because of our expert knowledge of the various business processes and understanding of the challenges mining companies face operating in developing countries and remote areas, we are able to provide immediate benefits and lasting value by assisting our clients to operate more efficiently and profitably through the use of PRONTO-Xi.

We view ourselves as mining business process consultants that know ERP rather than a software vendor that can do an implementation. We built this company because there was a big demand in the mining industry for a company that was knowledgeable about the mining industry's business processes who was willing to listen and work with their clients to provide an excellent ERP solution.

We partnered with Pronto Software because they have a good product with a strong history in the mining industry and we were very familiar with their product as well. This familiarity allows us to leverage our experiences and industry knowledge to enable PRONTO-Xi to deliver even greater benefits and provide lasting value to our client base. In addition, our industry experience and business process knowledge allows us to have the system about 80% configured prior to ever speaking with a client.

Customer satisfaction is our driving force. We work with our clients to get PRONTO-Xi shaped to mirror their business processes and not the other way around.

Since PRONTO-Xi is a fully integrated business management system, every functional area needs to operate effectively for your company to get the most out of it. This is only possible if the users get the training they need to be able to do their job utilising PRONTO-Xi. If one section falls down, then the entire system will fall down. Our implementation methodologies ensure that when we leave our clients' premises none of their employees will feel that they did not receive the attention they deserved.

What this means is that with our extensive mining industry experience and understanding of the industry's business processes, in combination with our unique implementation methodologies, we are able to deliver a first class implementation in a shortened time span at a very reasonable cost when compared to other ERP providers.