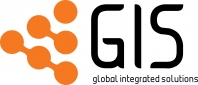 Global Integrated Solutions (GIS) is the Pronto Software business partner for the mining industry in Africa, Asia and the Middle East. GIS works with mining and exploration companies around the world to deliver and implement fully integrated enterprise resource planning (ERP) exclusively to the mining industry. GIS assists their clients so they can operate more efficiently and profitably using the PRONTO-Xi business management system.
Enterprise Resource Planning System Implementation and Experience
Global Integrated Solutions' experience, in both site and corporate locations in developing as well as developed countries, allows us to deliver tailored solutions for mining businesses quickly and at an attractive price. Our employees have over 100 years of experience from their previous careers in the resource sector. No other ERP / business management system seller can offer you the same level of experience or commitment to the mining industry as Global Integrated Solutions.
Financial and Accounting Management System
The financial elements are the cornerstone of any business management system and as such, PRONTO-Xi has an extremely powerful transaction engine that consolidates all financial activity into a single finance-orientated control centre. Incorporating fully integrated accounts receivable, accounts payable, fixed asset register, project costing and general ledger, PRONTO-Xi ensures rigorous control and transparency of cash flows and costs.
Warehouse and Inventory Control
PRONTO-Xi allows total control and transparency over a supply chain, providing control through a hierarchy email-tree for purchase requisitions, picking slips and work orders. It also allows automatic ordering and real-time processing for its clients' warehouses.
Maintenance Management Systems
Using PRONTO-Xi Maintenance Management as a central equipment register leads to improvements in asset utilisation and resource productivity, as well as reducing disruptive breakdowns and maintenance costs. It is an effective tool to assisting with the improvement of equipment performance and the minimising of stock holdings, while ensuring that the right parts and manpower are available when required.
Project and Operational Cost Tracking
Tenement and capital project costs can be tracked on a life-to-date, period or monthly basis to ensure expenditures are aligned with forecasts and statutory reporting. Operating costs can be compared to the budget and forecast with ease, allowing clients to remain focused on the bottom line.
Purchasing and Expenditure Monitoring System
Exploration and mining companies usually operate in multiple regions and across multiple time zones and jurisdictions. PRONTO-Xi allows clients to monitor their purchases and expenditures at numerous sites from a central location.
For any exploration company, keeping more people looking at rocks than keeping the accounts is a critical requirement. The same holds true for operating mining companies. PRONTO-Xi streamlines business processes to ensure efficient utilisation of staff, while still adhering to mandatory accounting standards.
Fully Scalable ERP and Business Management System
PRONTO-Xi is fully scalable and can grow with organizations, handling any current or future business management needs. Whether its clients are exploration companies working through feasibility studies or operating mining companies with multiple mine-sites in multiple countries, there is no need to ever change systems.
Fully Integrated Business Management System
For many mining companies, a fully integrated ERP solution is a pipe-dream or an implementation nightmare waiting to happen. With Global Integrated Solutions and PRONTO-Xi, it is neither. With our deep industry experience and knowledge of mining business processes, we have developed an implementation method that reduces the headache and allows for an implementation to be completed in as little as four to six weeks. Implementations are tailored to each individual mining business at a fraction of the cost of other ERP systems.