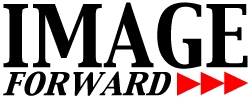 Tampa, FL, August 21, 2008 --(
PR.com
)-- Image Forward LLC will initiate a proprietary internet marketing and internet advertising service for Tutoring Learning Centers in the Tampa Bay area. Image Forward will provide Search Engine Optimization and Search Engine Marketing for tutoring within the ImageForward.com business directory. The advertising program's focus is to promote a greater tutoring presence for local Tutoring Learning Centers on the web in organic listings and drive local business results.
Image Forward, Company Summary:
Image Forward LLC is a privately held internet marketing and internet advertising company based in Tampa Bay, Florida. Image Forward specializes in nationwide Franchisee Internet Advertising & Marketing – Promoting Multiple Locations through proprietary software.
Image Forward builds and markets custom business directories focused on local organic search engine traffic to promote multi-location Franchise Businesses. Full-Page, Exclusive Advertising is an advantage that sets Image Forward apart from competitors. Image Forward offers selective services to a small number of large nation-wide clients -- only featuring 1 client per industry per competitive region. Personal service, depth of experience, excellent value and integrity is the standard with Image Forward.
www.imageforward.com
###
www.imageforward.com/tutoring.php
Tutoring Center Locations.