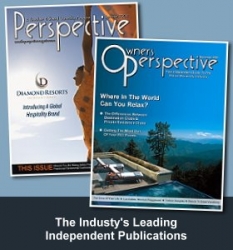 Orlando, FL, September 11, 2008 --(
PR.com
)-- So at the same time as releasing their 2009 rates with great offers on Annual Packages, they have also announced some details of expansion plans for the coming year.
To cater for growing workload and the launch of a series of new products and services, a new prestigious office has been secured. The larger office has space for up to 22 employees who will include a combination of PR, Design, Research, Sales & Marketing, Account Management and Administration.
These roles will compliment the current team and enable additional services to developed and released in early 2009.
Perspective Magazine (
www.theperspectivemagazine.com
)
In addition to its growing print and online circulation, Perspective Magazine will be officially distributed at no less than 13 major industry conventions in 2009, as well as a number of other notable events. Yet despite already holding the "most read" title in the independent field, the publishers say there is much more that can still be done to elevate this business magazine further and there will be a number of new employees dedicated to increasing the reach of the magazine through subscriptions and marketing deals.
Owners Perspective Magazine (
www.ownersperspective.com
)
Owners Perspective Magazine, is already successfully satisfying more than 7,400 consumers online and will launch in print in January 2009 as planned, but now it can be revealed that this magazine also aims to reach an additional quarter of a million (250,000) holidaymakers and potential second homeowners through a series of travel and property exhibitions. This first has already been confirmed – January & February 2009 Editions will be distributed at The Times Newspaper Destinations 2009 Holiday & Travel Show at Earls Court, London and NEC Birmingham, UK.
The new employees will also allow Perspective International Ltd to more efficiently offer its new services which include but not limited to, Publishing of Branded Member Magazines for Developers, White-Labelling opportunities with Owners Perspective Magazine, Website Design and Online Marketing Management, Advertising Campaign Management, Press Release Distribution and more.
For more information on all of the products and services available from Perspective International Ltd visit
www.perspectiverates.com
or telephone +1 407 792 2343 (USA) or +44 7775 607 903 (UK)
###