REOsphere Offers Foreclosure Real Estate Listings Map Search - Buyers Find Opportunities in Minnesota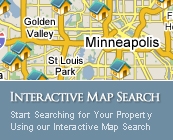 Minneapolis, MN, September 26, 2008 --(
PR.com
)-- Minnesota Foreclosure Homes are on the rise. REOSphere offers a free foreclosure listings portal to find these highly desired foreclosures for sale. Minnesota is ranked number 27th in properties with foreclosures for sale and filings. And the numbers continue to climb. Minnesota foreclosures for sale are up 119.71% from the second quarter of 2007. Further research shows Minneapolis/ St. Paul foreclosure homes are ranked number 59th of Top 100 US Metro Foreclosure market, with over 5,000 foreclosure listings.
"Finding Foreclosed Homes just got easier" says Randi Thornton
Based on information from the Regional Multiple Listing Service of Minnesota, Inc for the period of September 12th 2008 through September 22nd 2008 there were 490 new foreclosure listings for this 10 day period.
Foreclosure Listings Home prices range from $1,075,000 to $18,000.
Highest foreclosure listings were in Edina, Shorewood, Eagan, Wyoming, Plymouth, Minnetonka and Chanhassen.
With more Minnesota's Twin Cities homes going into the pool of foreclosures for sale, buying foreclosed homes has become an increasingly trendy means among investors and homebuyers.
Home buyers are very cautious to pay full price for property right now, even though property values have come down in the past year and a half. With little market confidence, people turn to foreclosures for sale, which can often be bought for well below their market value.
REOSphere.com offers a map based search for investors and home buyers to perform easy foreclosure listings searches in Minnesota. Finding foreclosures for sale is free and easy.
"Helping put Minneapolis / Saint Paul families and homeowners back into neighborhoods is our first goal," says founder and Foreclosure Buyer Representative, Randi Thornton. "Nearly every neighborhood in the Twin Cities has homes in foreclosures for sale. We know where they are and how to negotiate with the banks to offer home buyers the best opportunity for selection and savings!"
For more information about REOSphere and start foreclosure homes searching visit REOSphere.com or call Randi Thornton at 612-414-2541.
###
Contact
REOSphere
Randi Thornton
612-414-2541
REOSphere.com

Contact