Go Green, Conserve Energy Use and Save Money with New Product, Vera ™
Green product, Vera ™, provides homeowners with up to 30% financial savings on home energy costs as part of AVM LLC's Go Green Initiative.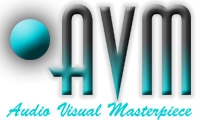 Bal Harbour, FL, November 11, 2008 --(
PR.com
)-- Vera ™ is a household device that allows users to go green and save money on their electric bill by budgeting the energy used in their home. Vera ™, a green product, offers potential financial savings of up to 30% off of a homeowner's current monthly energy bill. As part of their
Go Green
Initiative, AVM LLC has launched the Vera ™ device which connects into any home computer at broadband speed, allowing environmentally and fiscally conscious consumers to precisely measure and budget their home's energy use. Once Vera ™ is hooked up to a home computer, this revolutionary
green product
allows the consumer to monitor the use of every electrical appliance in the home, creating a personalized energy use plan, and allowing homeowners to only use the amount of energy necessary to that household's specific needs. Families using Vera ™ in their home will typically see financial savings of one third off of their current energy bill. Vera ™ is also a simple and economic way to give any home a complete green makeover.
Vera ™ plugs into any power strip or outlet in the home as well as into any computer modem or Internet connection, and can even go wireless. After powering up the Vera ™ device, users simply log onto FindVera.com where they are taken through Vera's ™ easy-to-follow set up wizard. After creating a username and password, users can control every electrical device in their home from any computer, in or outside of the home, using any Internet connection in the world. Vera ™ can also be accessed from Internet enabled cellular phones. In addition to conserving money and
conserving energy
through budgeting the electricity use that homeowners are aware of, Vera ™ also saves consumers money and energy by cutting down on "phantom power," such as the power a television uses even when that television is turned off.
Vera
™ tracks how much energy a home is using twenty-four hours a day, seven days a week. Every time a light is switched on or a thermostat lowered, Vera ™ logs the information and calculates how much energy is being used. Vera ™ then displays simple visual charts of that energy usage, in which rooms the energy is being used, by which appliances and which times of day… every detail of energy usage is captured by Vera ™. Just some of the electrical appliances users can monitor and budget with Vera ™ include: thermostats, lights, appliances, alarm systems, television sets and computers.
The Vera ™ device is completely secure, using the same commercial grade network that banks use for consumer online banking systems.
About Audio Visual Masterpiece LLC and Vera ™:
Audio Visual Masterpiece LLC (AVM) is an OEM company for innovative green living home automation products. AVM is an eco-friendly company focused on developing products that allow consumers to maximize their budgets, while conserving their energy use. With over thirty years of combined industry experience, AVM is committed to providing green products to American consumers with the goal of providing financial savings, improving the environment and decreasing America's dependency on foreign oil. For more information about green product, Vera ™, visit
www.audiovisualmasterpiece.com
###
Contact
Audio Visual Masterpiece, LLC
Shawn Lederman
1-888-423-4064
www.audiovisualmasterpiece.com

Contact