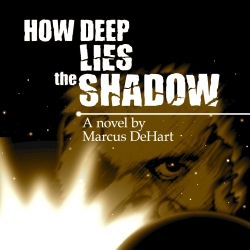 Seattle, WA, November 20, 2008 --(
PR.com
)-- With the autumnal equinox comes a shift in power. Creatures long banished to the abyss emerge in strength battling for control. When Sean Glynn stumbles headlong into the conflict, he nearly pays with his life. Headstrong and independent, Sean is reluctant to pledge his allegiance to any but himself. Who can he trust? The gang leader who keeps popping out of the shadows when least expected? His estranged sister turned born again believer? The biker whose prestidigitation goes beyond mere sleight of hand? Their stories are unbelievable, but someone is telling the truth. Sean becomes entangled with others who have been caught up in the turmoil. Kirsten is haunted by a phantom lover. Tim watches his daughter transform into a nightmarish creature that only he can see. This reluctant trio faces an impossible task that can sway the balance between light and dark. If they can make it through the ordeal alive, they will discover how deep lies the shadow.
"... a remarkable interweaving of classic and hypermodern. It is a supernatural mystery thriller. It has elements of fable and fantasy, complex multi-dimensional characters with psychological and spiritual problems that the reader really comes to know and care about, and a variety of amazing non-human and ex-human players that play significant roles in the story: angels, demons, genies, and a few mysteries. The world of Peter Pan is explained as a centuries-old struggle of evil spirits seeking to gain access to the physical world by swapping places with children who then become lost boys, boys who have been replaced, half in our world and half in another. The damaged, sinning, yet redeemable humans who finally discover and resist this evil are an amazing group. The narrative pace is mostly fast and switches perspective frequently among chararacters. The climactic final battle is amazing. Good triumphs, but not without cost and tears. I hope to read more of this author in the future." -Dr. Clinton Jeffery
Marcus DeHart is a professional writer and designer formerly of Seattle. Marcus is a graduate of Western Washington University and currently resides in Olympia, Washington, with his wife and two daughters.
###