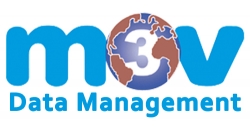 Indianapolis, IN, February 03, 2009 --(
PR.com
)-- Indianapolis, IN: M3V Data Management, LLC is pleased to release the latest version of the popular web based software application Chemical Management Navigator. Not only will this new release allow clients to conduct easy MSDS Management it will also record purchase and usage information to programmatically write SARA 302, 311 and 312 reports and provide valuable data for subsequent Form R reporting.
Version 3.0 incorporates a new technology platform that's unmatched in the industry. This allows for a very user friendly interface that loads quickly and gives additional control to the user. Unlike other companies offering MSDS Management software that indexes 4-5 fields, Chemical Management Navigator 3.0 offers the ability to index as many as 29 fields, allowing users to search for and manage chemical information in more ways than any other MSDS software application. Also different from other companies is the ongoing philosophy of allowing users unlimited prints, views and binders at no additional charge.
In addition to the SARA Tier II reporting, the new version will allow clients to manage their own database with complete autonomy or request that M3V Data Management acquire MSDS sheets, obtain the required information from them and ensure that they are using the latest version. Different from other systems, Chemical Management Navigator 3.0 will allow a client to export their entire library or a just department to easily back up or print out replacement paper binders.
According to M3V Data Management Vice President Ross Olsby "This new version allows our clients to ask us to become as involved or removed from their database and library as they choose. Many clients want to manage the entire process themselves while others want to engage us for complete outsourcing. The new user interface makes it easy for even novice computer users to navigate the system and turn the complicated process of MSDS Management and SARA Tier II reporting into a simple and manageable task. Chemical Management Navigator 3.0 will not only write the 312, provide data for Form R and manage an MSDS database across multiple facilities or departments; it will also identify products containing EHS chemicals, Department of Homeland Security CFATS chemicals, and will provide many other reports."
M3V Data Management is a software development firm staffed by Ph.D's, P.E.'s and scientists who all came from a regulatory or industrial EH&S background and has been servicing the needs of the EH&S community since 2002. For more information about Chemical Management Navigator 3.0 or other software applications such as MSDS Explorer and EH&S Task Manager, please go to
www.M3Vsoftware.com
or contact M3V Data Management at 317-823-2459.
###