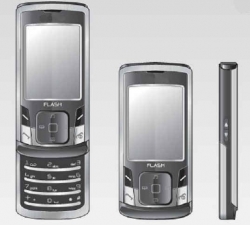 London, United Kingdom, February 08, 2009 --(
PR.com
)-- Today's tough economic world demands professional and economic solutions to operate as productive as the market demands. This means that executive and business travellers can't operate with loads of different numbers for contacts and customers to reach them. The clear fact is that if a customer have difficulties to reach a supplier, he will soon go elsewhere to get his demands sorted.
The economic situation for most business sectors also demands more economic control in all departments.
CallGSM Global Ltd. Has solved most of these issues with their new technology, The Global Roaming Phone, with integrated Intelligent Least Cost Routing Solutions. The phone will know when you're trying to do expensive international calls, and then use the best solution to set your call up through tier 1. carriers. The CallGSM Roaming Phone will, either you travelling or doing the "lazy man solution " to call your international contacts from your office to your international contacts using your mobile, find the best and most economic way to set up your call hassle free and dummy proof.
CallGSM Global have created the first real functional roaming solution for the modern business world, where you operate with your regular business contact number even if you're using their intelligent least cost routing solutions.
It also allow the business finance department or the business owner to hold a much better control over expenses related to telecom, as it can be operated through One Account. Not as other solutions/operators where you would need one account for each country or state.
So to put things simple – Key benefits using CallGSM's Global Intelligent Roaming Solution
· You keep your regular local business mobile number
· Your reachable through that number through low cost intelligent forwarding
· You can do international calls at very low costs
· You can do phonecalls when travelling at very low costs.
· You have access to voicemail and other shortcodes globally.
· You can download mail and check internet through global low cost GPRS
· And lot of other benefits.
CallGSM Global ltd is looking for cooperates and value added partners to introduce this global solution to the world's travellers and executive business travellers. Don't hesitate to contact
Trond Hov
CEO
CallGSM Global Ltd
Trond.hov@gmail.com
+ 47 97651198
www.callgsm.eu
###