Steven Burns Elevated to the AIA College of Fellows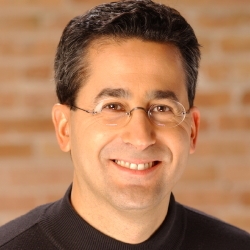 Chicago, IL, March 02, 2009 --(
PR.com
)-- Steven Burns, FAIA, President and CEO of
Orange Loft, LLC
, developers of ArchiOffice and EngineerOffice software is one of 112 architects who have been elevated to the American Institute of Architects (AIA) prestigious College of Fellows. This honor is awarded to members who have made a significant contribution to architecture and society and who have achieved a standard of excellence in the profession. Election to fellowship not only recognizes the achievements of architects as individuals, but also their significant contribution to architecture and society on a national level.
As noted in the AIA Fellowship summary "By taking his strong architectural design background and directing it toward software development, Steven Burns has uniquely and dramatically transformed the way more than 750 architectural firms worldwide manage their office and projects."
Kristine Fallon, FAIA, member of the AIA Technology in Practice Advisory Group and President of Kristine Fallon Associates, Inc. writes "Steve is a designer at his core and embraces the desire of every architectural firm to create a working environment that is responsible and profitable but where the tedious business chores are minimized and everyone is focused on creating great architecture. ArchiOffice is an obvious choice for these firms."
Prior to founding Orange Loft, Burns was President of Burns + Beyerl Architects (BBA), for 14 years. BBA is a full-service architectural firm specializing in residential design with projects completed around the world. It was at BBA that Burns first began the development of the software that became ArchiOffice. Prior to founding BBA, Burns was an Associate at Skidmore, Owings and Merrill (SOM), for 7 years, working in the Chicago, London and Berlin offices.
Burns holds a Master's Degree in Architecture from Harvard University and a Bachelor's Degree in Fine Art from Syracuse University.
The 2009 Fellows will be honored at an investiture ceremony at Grace Cathedral in San Francisco on May 1 during the 2009 AIA National Convention.
###
Contact
Orange Loft, LLC
Russell Cerqua
800-371-0130 ext. 805
www.orangeloft.com
PO Box 279
Lake Zurich, IL 60047

Contact