Cantcha Launches iMissal on iTunes – The first Catholic Missal / Missalette for iPhone and iPod Touch
Just in time for Easter. iMissal is the first true Catholic Missal / Missalette application for iPhone and iPod Touch.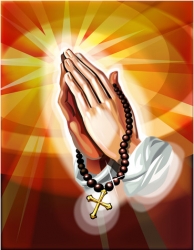 Scottsdale, AZ, March 26, 2009 --(
PR.com
)-- Have you ever been sitting in church and wished you could more easily follow along with the Mass Readings without having to lookup the reading and deal with those bulky books. Have you ever been unable to attend a Mass and wished you could easily get access to the Mass Readings to read via your iPhone or iPod Touch? Now you can.
Whether you are a life-long Catholic or new to the faith, this application is for you. iMissal presents the liturgical year's worth of Sacred Scripture, allowing the faithful to follow and delve further into the Church's holy celebration.
The liturgical texts provided in iMissal are used with the permission of the Confraternity of Christian Doctrine and the International Committee on English in the Liturgy. They are the official texts approved for use in the dioceses of the United States by the U.S. Conference of Catholic Bishops.
iMissal includes the following features:
1) Liturgical Calendar - Full calendar displaying all of the liturgical seasons. The calendar is color coded based on liturgical season and shows Holy Days of Obligation, Solemnities, Major Feasts, etc.
2) Mass Readings - All the Mass Readings for every liturgical cycle (A,B,C,I,II) are included. This includes First Reading, Palsm, Second Reading, Alleluia, and Gospel for all Sunday and Weekday Masses. Reading text is always available for every day, no WIFI connection necessary. Uses translations officially approved for Mass in the U.S.
3) Daily Bible Verse - Hundreds of popular bible verses are available. Each time application is accessed a new verse is displayed to reflect upon.
4) Prayers - Over 50 of the most popular Catholic prayers are included.
5) Order of Mass – Follow along in Mass and have all the prayers, and responses available.
Great for all Catholics and RCIA candidates. Thousands of pages of scripture all on your iPhone/iPod Touch.
###
Contact
Cantcha, Inc.
Grant Stewart
612-805-2514
www.cantcha.com

Contact