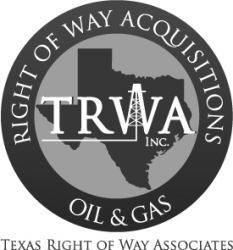 Fort Worth, TX, March 27, 2009 --(
PR.com
)-- There is a need for trained land title abstractors. It is anticipated the development of the Barnett Shale will continue for the next two decades. According to local professionals, land title abstractors working in the area of the Barnett Shale typically earn between $45,000 to $90,000 annually, depending upon experience and personal initiative.
The Land Title Class will be taught on Saturday, March 28th, 2009 from 9:00 am to 3:00pm at the Barnett Shale Traing Center and will provide training in the areas of Title Examination, Plat Records, Tax/Appraisal Office Research and Title Run Sheets. "The Land Title Class was developed to to teach the skills necessary for new abstractors to serve various oil and gas companies in and around the Barnett Shale Play in North Texas," says Don Valden, CEO of Texas Right of Way Associates.
In addition to the Class Manual version of the Land Title Class, developed by Texas Right of Way Associates, will be available for your use in the field. Students who successfully complete the Land Title Class will be eligible to submit resumes to TRWA, which will in turn submit to TRWA's Clients in the Oil and Gas Industry.
The Class will be taught by Charlie Finley, Title Abstractor Expert for Texas Right of Way Associates, Inc. Charlie holds a Texas Real Estate Brokers License and TREC Right of Way License and is a Texas Notary. Charlie has over 26 years of experience in Commercial, Residential, Mortgage Finance and Closing. Charlie has worked with over 17 national title companies in the USA.
The Barnett Shale Training Center is located at 925 University Dr., Fort Worth, Texas 76107.
www.Texasrightofway.com
###