Flexfit Leads Eco-Friendly, Green Headwear Movement in 2009
Flexfit, one of the world's largest headwear manufacturers, is leading the way in the headwear industry with their organic eco-friendly line of hats.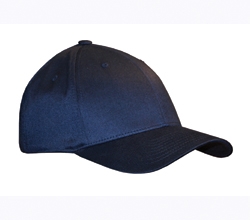 Hicksville, NY, April 13, 2009 --(
PR.com
)-- Known for their groundbreaking, extensive catalog of fashion forward and functional headwear which boasts their trademark flexible fit technology, Flexfit is also leading the pack with their line of environmentally conscious, eco-friendly hats. Flexfit's eco-friendly line of hats is continuing to expand in 2009 and beyond.
After launching the Flexfit Bamboo baseball style hat in their 2008 headwear catalog, the feedback that Flexfit has received from their distributors, as well as from consumers has been overwhelmingly positive and encouraging. Flexfit's Bamboo hat is made from recyclable bamboo and is manufactured free from any chemicals. The Bamboo hat is also anti-bacterial and offers UV protection. Sales of the
Flexfit Bamboo hat
were extraordinary in 2008, prompting the company to expand its eco-friendly organic headwear line in 2009.
To augment their
eco-friendly headwear
line, Flexfit has introduced the Flexfit 100% Organic baseball style hat as part of their 2009 product catalog. Flexfit's 100%
Organic hat
is manufactured using 98% organic cotton with 2% spandex to preserve its trademark flexible fit, and of course, no harmful chemicals are used in the manufacturing of Flexfit's eco-friendly hats. The company also elected to expand color offerings in the Bamboo hat, adding indigo and loden (gray) to its already existing color availability of black, brown and natural. The Flexfit 100% Organic Cotton hat is currently available in black, khaki, light blue, loden, white and navy. Flexfit plans to expand its eco-friendly line of headwear in 2010.
According to Flexfit's VP of sales, "As our society continues to become educated about the ills of chemical waste, pollution and global warming, there is a movement being initiated by consumers that smart headwear manufacturers are responding to. Forward- thinking headwear manufacturers are responding to this growing demand and creating hats that are stylish and responsible."
About Flexfit
Through hard work, superior talent and unmatched standards, Flexfit developed into a leader in headwear. Today, Flexfit exports hats to sixty countries worldwide. The patented Flexfit brand is recognized around the globe for top quality. Every year Flexfit introduces groundbreaking styles and innovations that set new standards for the competition to try and follow. To learn more about Flexfit brand headwear visit
www.flexfit.com
.
Media Contact: Allison Kugel, Allison Dawn PR, 516-942-0264, allisondawnpr@aol.com.
###
Contact
Allison Dawn Public Relations
Allison Kugel
516-942-0264
www.flexfit.com

Contact