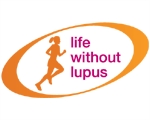 New York, NY, June 09, 2009 --(
PR.com
)-- The S.L.E. Lupus Foundation has been selected as an official charity for the ING New York City Marathon 2009, making it the first lupus organization ever to host a team in this famous race that has a broadcast reach to more than 300 million people worldwide.
"The S.L.E. Lupus Foundation has served New Yorkers with lupus for 40 years," said Margaret G. Dowd, executive director of the Foundation. "As a New York-based institution, we are honored to be part of an event that is such an important part of the life of this city. We thank New York Road Runners for awarding us this amazing opportunity."
As a Participating Charity, the S.L.E. Lupus Foundation has 25 openings for runners to participate in their "Team Life Without Lupus." The team will draw runners from New York City and across the country committed to raising awareness and research funds for the more than 1.5 million Americans with lupus who can't run themselves because of the often crippling fatigue, joint and muscle pain, and life-threatening damage to organs and tissues caused by the disease.
"It's been 50 years since a new treatment for lupus was approved by the FDA," continued Dowd. "Money raised by the Team Life Without Lupus will fund research for desperately needed new treatments and a cure."
To apply for Team Life Without Lupus, log onto
lupusny.org
or visit the ING New York City Marathon website at ingnycmarathon.org.
The ING New York City Marathon takes place November 1, 2009. More than 6,000 runners representing more than 75 charities—both record numbers—aim to raise $21 million, which would be an all-time high for the race.
About the S.L.E. Lupus Foundation
The S.L.E. Lupus Foundation, headquartered in New York City with West Coast offices in Los Angeles, is the country's preeminent nonprofit organization providing direct patient services, education, public awareness and funding for novel lupus research on the national level.
About Lupus
Systemic lupus erythematosus (S.L.E.), commonly called lupus, is a chronic and potentially fatal autoimmune disorder and one of the nation's least recognized major diseases. In lupus, the body's immune system forms antibodies that can attack virtually any healthy organ or tissue, from the kidneys to the brain, heart, lungs, skin, joints and blood. Lupus is a leading cause of heart attack, kidney disease and stroke among young women. No major new treatments for lupus have been approved in more than 40 years.
###