THE CLOSER v2.0 from Reporting-Central is Now Available. Balance and Reconcile Your Books to the Penny in Dynamics GP (Formerly Great Plains).
THE CLOSER v2.0 will balance and reconcile DynamicsGP (formerly Great Plains) General Ledger with Inventory, Sales Orders, COGS, Accrued Purchases, AP and AR. Reconcilations in DynamicsGP (formerly Great Plains) are done instantly. Balanced books in DynamicsGP (formerly Great Plains) has never been this easy.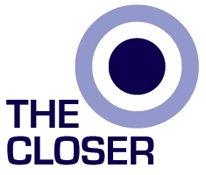 Boston, MA, July 01, 2009 --(
PR.com
)-- Reporting-Central Releases THE CLOSER v2.0 Financial Reconciliation Solution for Microsoft Dynamics GP.
Reporting-Central is pleased to announce the release of THE CLOSER v2.0 for the Microsoft Dynamics GP ERP system.
THE CLOSER reconciles and balances the General Ledger with the AP, AR, Accrued Purchases, Sales Order, Inventory and COGS sub-ledgers, ensuring results that tie to the penny.
THE CLOSER v2.0 introduces several new features that will make closing the books smoother, faster and more accurate:
· A clean, new User Interface that provides access to all of THE CLOSER functions from a single window.
· Expanded error codes to further pinpoint the source of data problems.
· Enhanced help documentation with extended error code definitions and solution suggestions.
· A simplified setup and configuration process.
THE CLOSER does more than automate the "ticking and tying" reconciliation of the Dynamics GP sub-ledgers to the GL. THE CLOSER identifies the problem entries, explains the cause of the problem and suggests the corrective actions to take to balance the financials, eliminating the need to take write-offs to close the books.
The benefits of THE CLOSER go beyond streamlining month-end and year-end closes. Executives and shareholders gain a new level of trust and confidence when the financial and operational reports tie. Audits are simplified and the accounting staff is more productive.
About Reporting-Central
The Reporting-Central team has been actively involved with the Dynamics community for over 15 years, providing expert services and solutions for the Dynamics GP user base. Reporting-Central's Dynamics ISV products include THE CLOSER and aXicom, a forms and reports delivery solution for Dynamics GP. To learn more about Reporting-Central, and its products and services, please visit
www.reporting-central.com
For additional information, contact:
Gianmarco Salzano
Reporting-Central
2836 Barlow Crescent
Ottawa, ON K0A 1T0
gsalzano@reporting-central.com
813-579-4991
###
Contact
Reporting-Central
Gianmarco Salzano
813-579-4991
www.reporting-central.com

Contact