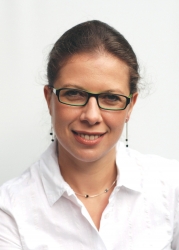 Nottingham, United Kingdom, July 09, 2009 --(
PR.com
)-- Polish born businesswoman Sylwia Szydlowska-Rathod is one of those entrepreneurs with a clear vision of the future. After a successful career in international recruitment, she decided to launch Glasses International Ltd (www.glassesinternational.co.uk).
This time her new business is an online spectacle retailer selling quality
prescription glasses and sunglasses
to customers worldwide at a fraction of the prices most of us are used to.
"High Street opticians in most countries have overpriced their products for years, making huge profits on each pair of glasses," said Sylwia. "They've started to bring their prices down a little in response to growing internet sales, but inevitably, they can't compete with online prices."
Sylwia's business idea is driven by a sense of fairness, providing excellent quality and service while helping customers save money. "In the current economic climate saving money is on everybody's mind and there's resentment over high profiteering."
After discovering that only a tiny percentage of people were even aware that prescription glasses could be bought online, Sylwia has made it her goal to introduce as many people as possible to the advantages of buying glasses on the internet.
"People are happy to buy most things online these days but when it comes to glasses, some are still a little apprehensive. We want to show them there is nothing to be frightened of."
Worried about quality? Glasses International use the same materials and laboratories as High Street opticians. Not having expensive shop premises, sight-testing equipment, warehouses or large numbers of sale staff, they are able to drastically reduce costs. And with a commitment to making modest profits, they are able to pass huge savings on to their customers.
"We appreciate that buying products online requires a high degree of trust and that's why we offer a 100% money-back guarantee. If for any reason our customers are not completely satisfied with their glasses or sunglasses they can return them within 21 days for a full refund, so there is no risk whatsoever."
Customers can choose from a wide selection of frames including semi rimless, rimless, bendable and titanium. There is also a variety of lenses to choose from including polycarbonate, sun reactive and polarised. And with prices starting at just £15 for a complete pair of glasses, Sylwia hopes more and more people will discover for themselves the advantages of buying their prescription glasses online.
With summer ahead customers can also save money on standard sunglasses as well as prescription sunglasses, paying a fraction of High Street prices.
Sylwia believes the site will be a huge hit not just with bargain hunters but anyone who wants to spend their money wisely.
"Shopping can be done at any time of day and night from the comfort of your own home. It doesn't matter whether you live in the city or in a rural area, anyone can enjoy the convenience of buying glasses online and having them delivered directly to your door."
Ambitious Sylwia believes the online optical market – currently only about 1% of glasses sales in the UK but continually increasing – has huge potential for growth. She plans to roll the business out globally with an initial focus on English speaking countries.
She added: "Many people don't realise how easy it is to buy prescription glasses online. All the prices on our site include single vision lenses so there are no hidden surprises. It really is as affordable as it looks!"
For more information visit
www.glassesinternational.co.uk
###