Miracles Coming to Savannah
In today's tough times everyone could use a miracle, says Jennifer Hoffman, founder of Miracle Coaching and author of 30 Days to Everyday Miracles. And she is bringing her miracle strategies to Savannah on July 25 for a two day seminar, presenting the tips, strategies and processes that thousands have used to create a miraculous life.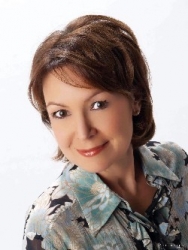 Lee's Summit, MO, July 12, 2009 --(
PR.com
)-- Hoffman has much personal experience with miracles -- she learned to walk again after being paralyzed at age five and at age eleven walked away unhurt after a serious bicycle accident where she was run over by a car. Then in 2004, she created a free vacation that she was paid for at a time when she had no money. "No matter what was happening in my life, I have always managed to create miracles and now I help people with that process. No matter how bad things look, it is always possible to turn them around when you know how," she says.
Her many clients attest to her miracles and some of their stories are detailed in her book, 30 Days to Everyday Miracles. When a client could not make his mortgage payment, his bank made it for him and he did not have to ask. A woman found the man of her dreams and married him months later. Another client landed a multi million dollar contract for his business, just by changing his mind about paying a debt. A hurricane victim settled the demolition of her house in just two days after four months of waiting, by working with Hoffman as a coaching client.
"We think of miracles as the last minute, desperate solutions that arise when we most need them but they are more than that. When we are scared, confused and unsure of the next steps, we are in a powerful place where miracles can happen. We just have to know what to do," according to Hoffman. And that is what she does, through her books and coaching programs, she teaches clients how to focus their intention to create exactly what they want. Hoffman continues, "And there is no order of magnitude, nothing is too big or too small. Once you start this process, you can use it to create anything, from a parking space to a new relationship to the job you always wanted. I teach people what to do and how to know when miracles have arrived."
Hoffman introduced Miracle Coaching in 2004 and thousands have benefited from the process she teaches. She says that the testimonials she receives from clients indicate how doubters are turned into believers. With so many clients wanting to take this program, she has created these classes, which are being presented nationwide beginning in September 2009, to reach as many people as possible. Hoffman says "The goal is to help everyone realize that they can create miracles, can turn their lives around by using this process. I look forward to presenting this class in beautiful Savannah, one of my favorite cities and help people learn how to create miraculous lives."
About Jennifer Hoffman
Jennifer Hoffman is a life-long intuitive who founded Miracle Coaching in 2004 and has taught these principles to thousands of clients who have transformed their lives. She is the author of 8 books, including 30 Days to Everyday Miracles, numerous articles and has written over 250 editions of the Enlightening Your Life newsletter, the Internet's most widely read spiritual publication, translated into more than a dozen languages read by 1 million plus readers each week.
Through her writing, spiritual counseling and intuitive readings she has helped her many clients find peace, purpose and meaning in their lives. Her clients include celebrities, scientists, doctors, lawyers, financiers, and people all over the world who seek her intuitive guidance to find clarity, make informed decisions and gain new perspectives in their personal and professional lives.
Jennifer has been a featured writer for Planet Lightworker magazine, is regularly quoted on hundreds of websites, is a prominent spokesperson for the spiritual community and hosts a weekly radio show on Blog Talk Radio. She has been featured on Lightworker Virtual TV and is a featured presenter for an upcoming nationally syndicated television show. Her book is available at her websites, www.enlighteninglife.com or www.urielheals.com, and at Amazon. Email info@enlighteninglife.com for more information.
###
Contact
Enlightening Life OmniMedia, Inc.
Jennifer Hoffman
816-350-1139
www.enlighteninglife.com
Christianna Capra at Krupp Kommunications 212-886-6709

Contact