REACT Systems Partners with GE Security for Mass Notification Solutions
REACT to work with GE Security to provide comprehensive Mass Notification/Emergency Communication solutions.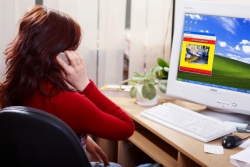 Los Altos, CA, July 15, 2009 --(
PR.com
)-- REACT Systems critical communication solutions have been selected by GE Security to provide its unified critical communication capability as part of a new GE Security EST3-Sixty initiative. This new GE Security initiative provides comprehensive Mass Notification/Emergency Communication (MNEC) solutions enabling all aspects of communication to ensure the safety and proper response during critical events.
An organization's capability to effectively communicate to staff and visitors depends on its ability to provide information quickly and clearly over a variety of methods of communication. With the collection of solutions provided through EST3-Sixty, including those provided by GE Security and REACT, a complete solution for MNEC is available for managing events to ensure the ability to direct people away from hazards with knowledge of their responsibilities. EST3-Sixty combines detection, control and communication, combining solutions for maximum capability in the management of critical scenarios.
REACT provides messaging and even management to computer desktops, public displays, cell phones, telephones, and email. With the ability to present visual, textual, and audio messaging in any language, the REACT system ensures that instructions are clear and effectively communicated.
"REACT is thrilled to be working with GE Security to enable organizations to have a comprehensive solution for mass notification" said Jeremy Krinitt, VP of Product Marketing for REACT. "GE Security is unique in leading with a vision for improving organizations abilities to effectively communicate inside, outside, and everywhere."
"REACT has created a solution that is a key component of a total solution for mass notification and emergency communication" said Ted Milburn, Product Marketing Manager, Americas at GE Security. "We are excited about the capabilities that REACT brings to the table when integrated with the GE EST fire solutions."
For more information or to speak with a representative about REACT! Enterprise or integration capabilities please contact:
Jeremy Krinitt
VP Product Marketing
650.694.4504
jkrinitt@reactsystemsinc.com
About REACT Systems, Inc.
REACT Systems™, Inc. is the innovator and leader in high performance, reliable, global mass notification and critical communication systems that unify critical actions in emergencies and time-sensitive situations. REACT enables health care providers, educational institutions, public safety agencies, facility operators and corporations to dramatically improve effectiveness in critical response by assuring incident readiness and real-time, coordinated response. The REACT system can notify first responders and those at risk anywhere in the world, within seconds, delivering targeted video, audio, voice and text-based information via any mode of communication. It is cost effective, fully scalable and configurable for ease of installation, integration and change management. REACT products are commercially available and can be quickly deployed.
###
Contact
REACT Systems, Inc.
Jeremy Krinitt
866.982.7662
www.reactsystemsinc.com

Contact