Regarding Joey Buttafuoco Defamation of Character Lawsuit Threat, Mary Jo Buttafuoco Tells PR.com, "I'll Defend it to the Death"
Mary Jo Buttafuoco tells PR.com that she stands by her claim that ex-husband Joey Buttafuoco is a "sociopath," in a revealing interview striking back at Joey's threat of a lawsuit.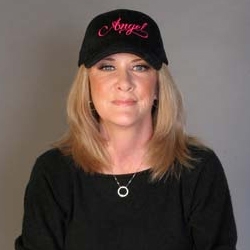 New York, NY, August 14, 2009 --(
PR.com
)-- In a revealing interview published on PR.com on Thursday, August 13, 2009 when asked by PR.com Senior Editor Allison Kugel about her ex-husband's plan to sue her for defamation of character for calling him a sociopath,
Mary Jo Buttafuoco
gave the initial response, "I stand by my statement and I stand by what I say. I know that he is suing me claiming defamation of character, and I tried not to giggle too hard when he said that. I stand by every word I said in that book, and I'll stand up in a court of law and do the same thing. Everything I wrote is the truth. He is a sociopath."
When mentioned to
Mary Jo Buttafuoco
that infamous celebrity blogger Perez Hilton had rallied to her defense against Joey Buttafuoco's impending lawsuit, Mary Jo responded, "I saw that. Now that this [news] is all breaking everybody and their mother is calling me. It's almost funny because this is a typical sociopath. He doesn't think there's anything wrong with it, so he's insulted that I called him a sociopath and now he's going to sue me. This just proves my point! This is a man who has been to jail for having sex with an underage teenager, for soliciting a hooker, for insurance fraud. And he's worried that me calling him a sociopath is going to give him a bad name (laughs)."
When Kugel pressed further to see if perhaps Mary Jo had slanted any events in her book, Getting It Through My Thick Skull, in her favor Buttafuoco replied, "Absolutely not. As a matter of fact, I left out a lot of things. The point wasn't to lambaste him. It wasn't to bash him. I've got children with this man. I was just giving examples of sociopathic behavior. But believe me, there is plenty more that I felt wasn't necessary. I made my point and I wanted to get the word out. It's his word against mine, and I think if you put us up against each other one of us has a little more character than the other (laughs). I'm annoyed that he's doing it. I'm just trying to do my thing here and of course, as usual, here he comes. I'll defend it to the death. I know that everything I wrote is the truth."
To re-iterate how she came to the conclusion that ex-husband Joey Buttafuoco was a sociopath Mary Jo explains, "The clinical definition of a sociopath is this grandiose charmer with no remorse, no conscience. That is the definition of a classic sociopath, and he's got all of those symptoms. But it's hard to diagnose because these people don't think there's anything wrong with them. They don't go and say, "Geez doc, I need help. I don't know why I don't feel guilty every time I do something [bad]."
To read the rest of PR.com's candid interview with Mary Jo Buttafuoco, go to:
http://www.pr.com/article/1132
About PR.com:
PR.com
is a unique website where companies can promote literally everything about their business in a one stop shop business marketplace. A cross between a
public relations
and advertising entity, PR.com is a directory of businesses, products and services, a
press release distribution
service, job search website, and online publication of articles, reviews and celebrity interviews. With a full company profile, each business listed on PR.com has a powerful means by which to generate quality leads as well as gain worldwide and local exposure for all of their products, services and other business information.
Contact
PR.com
516-520-0000
http://www.pr.com

Contact