Spirit Thinking® Inspires Aging Advocacy Group Formation by Client
Spirit Thinking® client Lea D. has been inspired. After completing The Horizons Approach to Spirit Thinking with Dr. Reece W. Manley, Lea wanted to give something back.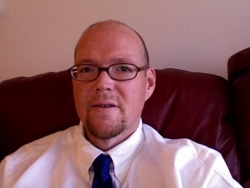 Dallas, TX, August 26, 2009 --(
PR.com
)-- "No one can go through the Spirit Thinking counseling process or a Spirit Thinking Series® seminar and not leave a changed person," says Lea. "I knew I had to do something to 'pay it forward' for having had the experience. I looked around and found an immediate need in bringing hope of the next life to the elderly. I formed AngelSpeak to recruit volunteers to read The Horizons Approach to Spirit Thinking and Crossing Twice: Answers from the Source to elderly or disabled people unable to read."
"I applaud Lea's efforts," says Dr. Reece W. Manley, a spirituality expert and developer of The Horizons Approach to Spirit Thinking. "She is the very reason I do what I do. We will be trying to raise seed money for her to begin her advocacy group and will be providing free copies of the books upon publication compliments of Texas Research and Investment [TRI]," continues Dr. Manley.
"If anyone is on the fence about whether or not to seek counseling or just wants to empower their life an incredible way, they should visit
www.MyHorizons.Org
and connect with Dr. Manley. It was such a wonderful experience." Spirit Thinking information can also be visited at www.SpiritThinking.net.
Horizons Counseling is owned by Texas Research and Investment and has provided counseling and consulting services for the last twelve years. Horizons can be reached at 1-800-936-0812 or info@myhorizons.org. For now, AngelSpeak may be contacted through Horizons Counseling but will soon have a website. Donations are tax deductible.
###
Contact
Horizons Counseling a division of TRI
Reece Manley
800-936-0812
www.spiritthinking.net
Dr. Manley may be reached at reece@manley.net

Contact