DCIA Announces P2P & GAMES CONFERENCE Agenda
Inaugural Event Will Focus on P2P and Cloud Computing for Delivery of Digital Games and Game Updates – Pre-Registration Ends October 15th.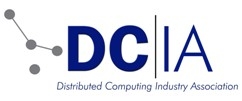 Washingtion, DC, September 21, 2009 --(
PR.com
)-- The Distributed Computing Industry Association (www.DCIA.info), a trade organization with more than one-hundred Member companies, including peer-to-peer, cloud computing, and social networking software developers and distributors (P2Ps), Internet service providers (ISPs), content rights holders (CRHs), and service-and-support companies, today announced the agenda and principal speakers for its upcoming P2P & GAMES CONFERENCE.
This first-ever P2P & GAMES CONFERENCE is scheduled for Thursday October 22nd at Loews Santa Monica Beach Hotel in Los Angeles, CA, and is being held in conjunction with Digital Hollywood Fall.
"The P2P & GAMES CONFERENCE will focus on business models, delivery services, and case studies that demonstrate the benefits of P2P and cloud computing for the distribution of games and game updates to networked devices – from PCs to consoles to mobile-phones," said DCIA CEO Marty Lafferty in making the announcement.
Keynote speakers include Jim Kott, Co-President, Abacast; Scott Tilghman & Daniel Ernst, Principals, Hudson Square Research; Arthur Pober, American Associate, European Advertising Standards Alliance (EASA); Joe Porus & Milt Ellis, Vice Presidents, Harris Interactive; Chris Hennebery, Director of Software Distribution, Yummy Interactive; Scott Ryan, President & CEO, Asankya; Eric Klinker, Chief Executive Officer (CEO), BitTorrent; Robert Levitan, Chief Executive Officer (CEO), Pando Networks; and Nicholas Longano, CEO & Founder, Music Mogul.
"We are pleased to announce a very exciting agenda of keynotes and panel sessions featuring industry leaders at the forefront of this new category. There will also be a continental breakfast and conference luncheon," Lafferty added.
The Consumer Protection panel will focus on P2P gamer issues and examine the key user concerns that must be addressed to ensure long-term customer satisfaction.
Panelists include Hal Bringman, Founder & President, NVPR; Russell Frackman, Partner, Mitchell Silberberg & Knupp; Robert Hunter, Digital Rights Consultant, Entertainment Consumers Association (ECA); Steve Masur, Managing Partner, MasurLaw; Seth Shapiro, Principal, New Amsterdam Media; and Chris Ullrich, Writer / Producer, The Flickcast.
The Content Protection panel will explore games publisher issues, and analyze the key intellectual property concerns that must be addressed to achieve optimal commercial success.
Panelists include Jim Burger, Member, Dow Lohnes; Max Davis, Director, DataRevenue.Org; Mark Isherwood, Senior Consultant, Rightscom; Mark Ishikawa, CEO & Co-Founder, BayTSP; Michael Perricone, Principal, Omstream; and Rich Roberts, VP of Sales & Business Development, PlayFirst.
Laura Tunberg, of DCIA Member Services and We Get It Consulting, will moderate.
Additional P2P & GAMES CONFERENCE speakers will be announced in coming weeks.
To extend the reach of the P2P & GAMES CONFERENCE to those unable to travel to Los Angeles, the DCIA is partnering with Abacast to produce a live interactive webcast of the event. In addition to being available in real-time, the webcast will also be recorded and viewable on-demand after the conference.
To sponsor or exhibit at the P2P & GAMES CONFERENCE and for DCIA Membership and speaker information, please contact Karen Kaplowitz at 888-890-4240.
The P2P & GAMES CONFERENCE is being held in conjunction with Digital Hollywood Fall, and registration for both events yields a substantial savings for attendees. For more information, please visit www.dcia.info/activities/p2pgc2009.
Pre-registration rates, which save attendees even more, end October 15th. To register, please e-mail P2PGC@dcia.info.
About the DCIA
The Distributed Computing Industry Association (DCIA) is a non-profit trade organization focused on commercial development of peer-to-peer (P2P), cloud computing, file-sharing, and related distributed computing technologies.
DCIA Membership is organized into three Groups: Content, Operations, and Platform. The DCIA conducts working groups and special projects, such as the P2P-for Games Working Group (PFGWG), P3P Working Group, (P3PWG), P4P Working Group (P4PWG), Inadvertent Sharing Protection Working Group (ISPG), P2P Digital Watermark Working Group (PDWG), Consumer Disclosures Working Group (CDWG), P2P PATROL, and the P2P Revenue Engine (P2PRE). It also publishes the weekly online newsletter DCINFO.
###
Contact
Distributed Computing Industry Association
Kelly Larabee
410-476-7965
www.dcia.info

Contact