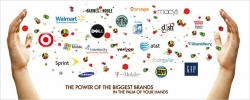 Los Angeles, CA, September 24, 2009 --(
PR.com
)-- Three talented and innovative professionals, William Rodgers, Adam Smith, and Scott Berman will soon launch the Blastoff Network (visit www.blastoffwebpage.com ) across the cyberspace, offering its subscribers a chance to earn money while doing the things that they usually do on the web. Blastoff is the ultimate phenomenon to hit the cyberspace since its invention three years ago.
26 September 2009 Pre Launched – William Rodgers, Adam Smith, and Scott Berman had a vision of giving internet users a totally new experience on the web. Hence Blastoff Network was created. Blastoff Network allows its members to do the things that they usually do on the web, only this time they get to experience value-added services. With Blastoff, members can shop, read email, connect with friends, play games, listen to music, share or watch videos, plan a vacation, track investments, and catch up on the latest news and gossips all over the world, bringing the world right at their fingertips. The network includes most visited sites like I-Tunes, Travelocity, Youtube, CNN, MTV and ESPN.
Members can customize their homepage and their site content to suit their preference. Those who are new to the internet and do not know how to do this need not worry because Blastoff makes it easy for them. They just have to choose what they want from a list and Blastoff will customize their site for them.
The highlight of this innovative internet launch pad is its unique internet shopping platform. With a vision of bringing harmony between the consumers and corporate America, Blastoff rewards members by paying them whenever they shop through their accounts. The site gives its members of up to 15% cash-back bonuses on their purchases. It is a fact that online shopping provides the best retail prices and promotions. With Blastoff, you will not only get the best prices and promotions but you will get bonuses as well. William Rodgers, one of the founders of the Blastoff Network, is also the CEO of Mindsway. With his track record in online auction selling, Blastoff is sure to give its members only the best shopping experience.
The rise of various social networking sites has ushered in a new meaning to the term "social butterfly." Influence is now measured by the size of ones network. The bigger your network is, the bigger your cyber-worth is. Blastoff takes on this new concept to a different level. It does not only allow its members to broaden their network but it pays them as well as they do so. Blastoff members get commission for every item that their friends purchase through the site. This definitely gives Blastoff members a better reason to network.
Blastoff members can shop from over 400 retailers like Target, Macy's, Best Buy, Walmart, Gap and Starbucks. Blastoff not only gives its members a fun and convenient way to surf and shop but also an alternative way to earn cash.
The Blastoff Team is composed of noted industry experts like Adam Smith, Doug Gray, Scott Berman, Bryan Martin, Dick Ronchetti and Brett Beveridge. They are known for their expertise in Sales & Marketing, Advertising and Information Technology. The Blastwork Network Pre Launched on September 26, 2009. To know more about Blastoff or to sign up for an account, please go to http://www.blastoffwebpage.com
###