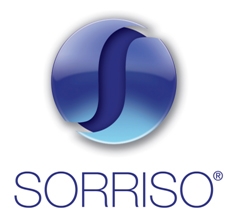 Acton, MA, October 01, 2009 --(
PR.com
)-- Sorriso Technologies, a leading provider of online e-billing solutions will host a complimentary webinar on October 6, 2009 to discuss how e-billing intelligence can be a powerful marketing tool to grow your sales in a down economy. This in-depth webinar will explore how e-billing IQ drives new business, improve cash flows, reduces service cost, and enhances your green initiative, all while increasing customer loyalty.
e-Billing IQ, the 7-Minute Opportunity will take place on Tuesday, October 6, 2009 at 10 am PDT/1 pm EDT. This 45-minute webinar is designed for both large and small recurring billers interested in developing or capitalizing on their e-billing and customer self-service strategy.
This webinar will be presented by John Kowalonek; recognized e-billing industry expert, founder and CEO of Sorriso Technologies.
Register today
to participate in this webinar program.
###