White Paper Demonstrates How Digital Watermarking Can Enable Parent-Controlled Viewing of Television Programming on Any Device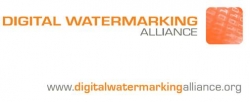 Portland, OR, October 14, 2009 --(
PR.com
)-- The Digital Watermarking Alliance (DWA) has released a new white paper, "Ensuring Child Safety in a Digital World / A Comprehensive Solution to Parental Controlled Viewing Across Devices and Platforms."
While the ubiquity of readily available content in a variety of contexts provides consumers with unprecedented opportunities and benefits, it also has the potential to compromise the safety of children and undermine the efforts of parents to monitor and control the kinds of material their children are able to access. So far, dedicated technologies for ensuring child-safe consumption of media, like the V-Chip, have proven inadequate, often because they are device-specific or platform-specific.
Because digital watermarks are content-persistent, rather than channel- or platform- or device-specific, the technology is uniquely positioned to provide a comprehensive and lasting blocking solution for parents.
The white paper outlines five key characteristics of a successful advanced content-blocking solution and highlights the many existing applications of digital watermarking in entertainment and other industries today.
The paper can be downloaded directly from the Digital Watermarking Alliance web site at: www.digitalwatermarkingalliance.org.
About the Digital Watermarking Alliance
The Digital Watermarking Alliance (DWA) is an international alliance of industry leading companies that deliver valuable digital watermarking technology and solutions to a broad range of customers and markets around the world. Member companies include aquaMobile, Civolution, DataMark Technologies, Digimarc, ISAN, MarkAny, MSI, Streamburst, Université catholique de Louvain, Verance, Verimatrix, and others.
For more information, please visit www.digitalwatermarkingalliance.org.
Contact: For media inquiries, please contact Michael Thomas of RH Strategic Tel: (206) 264-0246; E-mail: mthomas@rhstrategic.com.
###
Contact
RH Strategic
Michael Ann Thomas
206-264-0246
rhstrategic.com

Contact