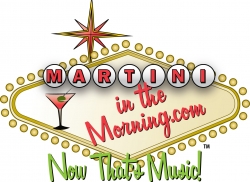 North Hollywood, CA, November 12, 2009 --(
PR.com
)-- In the words of Andy Williams, "It's the most wonderful time of the year." Well it's that time again to party with
MartiniInTheMorning.com
and the Greatest Holiday Songs Ever Written. The internet radio station is kicking off the party with their annual Holiday Song Countdown this Thanksgiving weekend.
To help ring in the Holiday season, they are asking their listeners again to pick the Holiday songs they will be playing this year. They are polling their listeners (Lounge Lizards in Exile); to let them know which of the Greatest Holiday Songs Ever written are the favorites. The votes will be tallied for the annual Holiday Countdown Thanksgiving weekend.
Click Here
to go to the Holiday page and vote for your favorite Holiday Song and to see the results of last years countdown. Then listen Thanksgiving weekend for the Greatest Holiday Songs Ever Written.
The Standard's core product, The Lounge Sound On-Line is a fun, up-beat, and hip combination of celebrity interviews and music from today's contemporary artists to music legends. It is home to the classic yet contemporary coolness of The Great American Songbook. Setting it apart from the Adult Standard presentations of the past, The Standard is not about nostalgia. It Is about re-energizing The Great American Songbook, combining Frank, Dean, Sammy, Ella, with today's standard bearers, Rod Stewart, Diana Krall, Steve Tyrell, Michael Buble, and Renee Olstead.
###