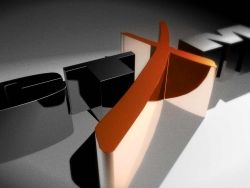 Riga, Latvia, November 17, 2009 --(
PR.com
)-- CTXM have signed a licensing agreement with European sportsbetting and i-gaming operator Offsidebet.com. As a result a suite of casino and fixed odds games has been added to all Offsidebet websites.
"We see our partnership with OffsideBet as very promising," said Udy Yosha, CEO of CTXM. "Although OffsideBet is a very new operator, we have been working with its management for many years and believe that their extensive experience in i-gaming business will help establish their position in the market. We feel privileged to work with them."
CTXM games were integrated with OffsideBet's platform via the CTXM XBase integration platform and are provided in white label hosted mode. CTXM branded and localized the games according to OffsideBet's needs.
"As OffsideBet is a new company, it is important for us to capture our audience, so it is essential we give an exceptional gaming experience to our players," said Matt Jellicoe, CEO of Offsidebet.com. "The quality of CTXM's solutions, the extraordinary gaming experience and their ability to serve our needs efficiently were the reasons why we signed with CTXM."
About OffsideBet:
Offsidebet.com is a progressive emerging markets focused Egaming operator. The company has a very experienced management team comprising of executives from Western and Eastern Europe betting companies. Since launch in 2008 the company has made fast in-roads into its target markets. During 2010 Latin American markets will be developed from a new operational hub in Central America. The company is unique is that it generally works with joint venture strategic marketing partners.
About CTXM:
CTXM is the leading developer of innovative and efficient turnkey solutions, including gaming foundation platforms, casino and fixed odds games and turnkey gaming and payments solutions. CTXM carries out projects for the leading operators in the iGaming and e-Gambling industries and partners with successful game publishers and IP owners. Since 2004, CTXM has developed over 100 gaming applications, 20 titles for PC, XBOX Live and iPhone and has co-published over 100 casual game titles in Central and Eastern Europe. More information:
Online Casino Software.
###