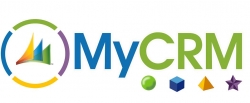 Hampshire, United Kingdom, November 27, 2009 --(
PR.com
)-- MyCRM launches a fully integrated Microsoft Dynamics CRM email marketing add-on facility.
MyCRM, an Isle of Wight based Microsoft Gold partner has launched eCampaign, a powerful and fully-integrated add-on to Microsoft Dynamics CRM allowing users the power to create html templates and bulk-email with attachments.
Microsoft Dynamics CRM is one of the most popular CRM solutions but until now has not had an integrated email marketing facility.
Alistair Dickinson, Director of MyCRM comments "We spoke to so many of our customers – especially the marketing departments, who told us that the big piece missing in Microsoft Dynamics CRM was email marketing. So we built a fully integrated add-on from scratch. It looks like CRM, it works in and with CRM – it works!"
As well as rapid and batch email sending to selected marketing lists, eCampaign handles subscriptions and un-subscribes, allows you to design and edit your own html templates, notifies you of failures and non-deliveries and provides real-time and accurate graphic results of each campaign – all the while keeping the consistency and details in the client history.
Based on Microsoft Dynamics CRM V4, eCampaign can be installed on-premise or managed remotely – hosted – by MyCRM.
eCampaign is available from MyCRM
www.mycrmgroup.com
and selected partners.
###