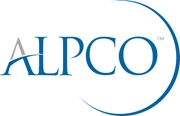 Salem, NH, December 08, 2009 --(
PR.com
)--
ALPCO Diagnostics
has taken on the responsibility to promote and sell BioPorto Diagnostics' immunoassays on the US and Canadian markets. The primary product focus is BioPorto's unrivalled portfolio of human and animal immunoassays for measuring NGAL – the breakthrough kidney injury marker that BioPorto first brought to market. In Europe, NGAL is used to diagnose Acute Kidney Injury (AKI) within a few hours after an AKI causing event has occurred – a vast improvement over all other methods used to date. The availability of these assays can translate into considerable improvements in toxicity testing for the drug industry.
Sean Conley, COO of ALPCO Diagnostics offered the following statement about the new collaboration; "We are very pleased to offer the
BioPorto NGAL products
to the North American life science research markets. BioPorto has a proven reputation for producing high quality immunoassay products and offers the most comprehensive NGAL product range in the area of acute kidney injury. The BioPorto NGAL line integrates quite nicely with our existing product menu and should prove valuable to the research being conducted by our pharmaceutical drug development and basic research customers."
"ALPCO is a well established and highly reputed company in the life sciences industry and we are very pleased to have the opportunity to work together. A primary focus will be the promotion of our animal NGAL product line aimed at the pharmaceutical industry – ALPCO's renowned competencies in this area coupled with the unmatched depth of our NGAL portfolio is a winning combination" says Thea Olesen, CEO, BioPorto Diagnostics. The distribution collaboration is expected to have a significant impact on BioPorto's turnover of animal NGAL products, which include products for testing in mouse, rat, monkey, dog and pig.
About ALPCO Immunoassays
ALPCO (American Laboratory Products Company) Diagnostics was founded in 1990 as an importer and distributor of high quality research immunoassay kits. The company's goals then, as now, have been to offer a diverse line of assays that appeal to its broad customer base while providing exceptional customer service and product support. In recent years, ALPCO has solidified its place in the market not only as a distributor but as a developer and manufacturer of immunoassays as well. The company's success can be attributed to strong relationships with customers and respected thought leaders in the academic, biotech and clinical arenas. ALPCO is a privately held company headquartered in the greater Boston area and has 33 employees.
About BioPorto Diagnostics
BioPorto develops and markets antibodies and antibody-based products, including tests to diagnose human disease, both for the benefit of individual patients and to promote efficiency in the health sector. BioPorto's developments include tests (NGAL) to diagnose and monitor acute kidney damage in humans and for basic research in animals. BioPorto's strategy is to develop new methods based on its antibody portfolio that can be patented or have other competitive advantages and achieve a wide use in the diagnosis of various diseases. BioPorto is a Danish company founded in 2000 and listed on the NASDAQ OMX in Copenhagen
###