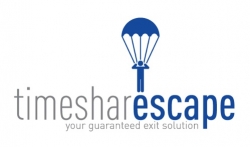 Moorpark, CA, December 17, 2009 --(
PR.com
)-- Timesharescape, is delighted to announce its "Guaranteed Exit Strategy" seminar will be offered throughout the first quarter of 2010. These series are for timeshare owners that have attempted to list, sell, rent, and/or donate their timeshares to no avail and are determined to free themselves and their families of the financial burden that comes with timeshare ownership. The seminars are free to attend, however, pre-registration is required. Seminars will be held in various cities in Arkansas, Minnesota, New Mexico, Oregon, Tennessee, Utah, Vermont, and Washington.
The free seminars are not just intended for timeshare owners that are dissatisfied with the ever-increasing maintenance fees, special assessments, and exchange fees, but for All timeshare owners that desire to be educated on the current value of their timeshares.
As many timeshare owners are aware, developers are constantly looking for ways to compensate for the downturn caused by a weak economy. The results, in most cases, were excessive special assessments, which were added to the already increasing maintenance fees. This has led some timeshare owners to the extreme point of refusing to pay their fees altogether, resulting in horrible consequences.
The Guaranteed Exit Strategy Program seminar will provide information that will save timeshare owners thousands of dollars in maintenance fees, taxes and assessments, listing/advertising fees, and closing costs. Topics include:
• Strategies of Timeshare Developers
• Government, Media, and Financial Advisors publications on the timeshare industry
• Timeshare Resale Market
• Truth about Exchanges and Rentals
• The Real costs of timeshare ownership
• Perpetuity
• Guaranteed solution to permanently end the financial burden of timeshare ownership.
Timesharescape spokesperson, Tom Lefferts stated, "These complimentary seminars provide an opportunity to educate the timeshare owner on all of their available options and at the same time provide an avenue to get out of the contractual obligation to pay for a timeshare they are no longer using and/or can no longer afford."
Timesharescape is Not a listing company. Pre-registration is required, so please note the contact information for Timesharescape in this release and instructions will be provided letting you know where and when they will be in your area.
Please note: The seminars are designed to provide an explanation of all options available to timeshare owners so that they are better educated and informed. To qualify for Timesharescape's "Guaranteed Exit Strategy", maintenance fees must be paid current and the timeshares must be paid in full. Other conditions may apply.
About Timesharescape
Timesharescape (timesharescape.com) is a member of The Andraste Group, Inc, which has been serving its clients since 2004. Its staff has assisted over 20,000 clients escape from the financial burden of timeshare ownership. The company has earned an excellent rating with the Better Business Bureau and is licensed with the Department of Real Estate.
To escape the timeshare trap call them toll free (888) 873-1111
###