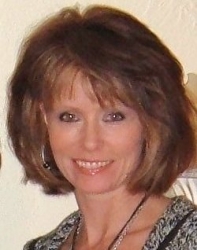 Riverside, CA, December 19, 2009 --(
PR.com
)-- Christi MacNee, President of T3 Fitness Energy, was voted Inland Empire Magazine's 2009 Best Personal Trainer. This is the second year in a row that Christi MacNee has received this recognition.
"Just like last year, this recognition continues to be an honor and inspiration. In addition, watching our client's transform their lives and bodies, and to be able to motivate them in their fitness programs is also an honor and inspiration," says Christi MacNee. "It's been an exciting year of transformation for T3 as well. We've added Zumba®, Zumba Toning, small group weight training and yin yoga to our fitness services and we now have two fitness studios in Riverside. To launch 2010, we will begin offering Zumbatomic® -- Zumba for kids ages 4-12. Our fitness philosophy embraces children of all ages and positive body image cannot start too early especially when studies show that nearly 34% of children and teens in America are either overweight or at risk of being overweight. We're looking forward to working with children even more this year."
T3 Fitness Energy offers small group and 1-on-1 personal training, Zumba®, Zumba Toning® and Zumbatomic® (beginning in January 2010 for kids 4-12), yin yoga, and the Real Living Nutrition® Balance Program®. Visit www.T3fitnessenergy.com for more information.
Inland Empire Magazine, which has a circulation of over 43,000, unveils the "Bests" of the Inland Empire every January.
ZUMBA®, ZUMBATONIC® and the Zumba Fitness logo are trademarks of Zumba Fitness, LLC, used under license.
###